Tech
What is the encryption card? What are the types of encryption cards?
What is an encryption card? Encryption card is a new product and service specially customized for cryptocurrency users, which creates a convenient way for people to use cryptocurrency. If you are still used to cash return, mileage or points, you may have heard of a new type of card that can provide encryption rewards when purchasing. Encryption cards are now a buzzword that enables consumers to access their encrypted assets. This article will tell you what the encryption card is.
1、 What is an encryption card?
Cryptographic card is a method of payment. Any holder of cryptocurrency can directly consume without first converting it into legal tender. These cards are the result of cooperation between the Cryptographic Exchange and large card companies such as MasterCard, Swipe and Visa, which helps to process transactions.
For a long time since the advent of cryptocurrency, the business of consuming cryptocurrency has been very cumbersome. First of all, we need to use the cryptocurrency exchange to convert the cryptocurrency assets into the desired legal tender. During this period, it takes a long time for the money to reach the bank account. Therefore, it is not always easy to use encrypted funds as a means of exchange for daily use. With encryption cards, users can now directly consume cryptocurrency without first converting it to legal tender. There are two types of encryption cards, debit card and credit card, which provide users with a wide range of options and possible benefits.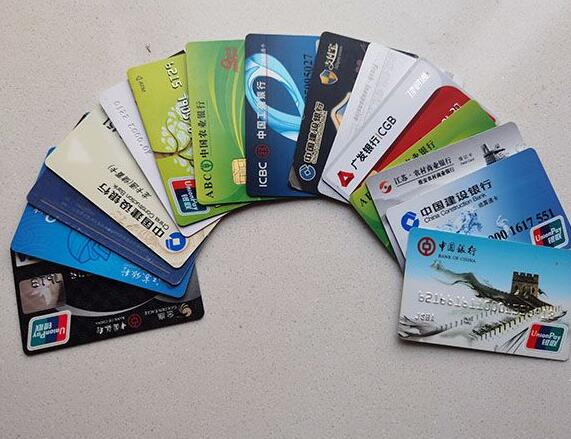 The encryption card works the same as the ordinary payment card provided by any financial institution. It can be used for daily shopping like a credit card or debit card issued by a bank. Most of these cards are accepted as a form of payment, and you can buy with ordinary cards anywhere. Whenever these cards are used, the cooperative relationship between the cryptocurrency exchange and the card provider enables the company's payment processor network to complete transactions, thus bringing greater shopping convenience.
Since encryption card is accepted in most places, it is a more valuable and practical payment option. These cards will automatically convert the encrypted funds in the digital wallet into the specific currency required for payment. Therefore, it can be used for offline or online payment in most stores, including those that recognize cryptocurrency. In addition to providing additional benefits, users can also withdraw cash from specific ATMs that support encryption cards when purchasing encryption cards in legal currency stores.
2、 Encrypted credit card and encrypted debit card
Encryption card has two forms: debit card and credit card, and has most traditional related functions. Through brief analysis to help understand their differences and functions, we can decide which one is most suitable for consumption habits.
Encrypted debit card
When consuming, the debit card will directly withdraw the encrypted funds from the digital wallet. Most encrypted debit cards facilitate access to digital wallets at ATMs or merchants that do not accept encrypted payments. However, merchants will charge membership fees in their preferred legal currency, which means that the system will convert from the encryption type of to a specific traditional currency. In addition, various crypto debit cards can earn cryptocurrency rewards from consumption.
As more and more businesses begin to accept payment in other cryptocurrencies, encrypted debit cards make cryptocurrency wallets easier to access. This means that you can use the card anywhere you see the sign of accepting these cards. Like any traditional debit card, encrypted debit cards operate on important networks such as MasterCard and Swipe cards.
However, please note that each time you pay with an encrypted credit card, you must sell some cryptocurrency in exchange for legal tender. Therefore, according to the laws of the jurisdiction, this may constitute a taxable event, because the number of sales may be higher or lower than the number of purchases of cryptocurrency. In addition, the conversion process may incur costs. If this is the case, ensure that appropriate tax records are maintained.
Encrypted credit card
Cryptographic credit card is a classification of credit cards, enabling cardholders to obtain cryptocurrency as a reward. Since cryptocurrency is usually more unstable than other types of consumption returns, it is necessary to prepare for some degree of fluctuations before registering cryptocurrency credit cards. Like ordinary credit cards, encrypted credit cards allow users to obtain credit. If you have this card, you need to pay the balance at the end of each month to avoid interest expense.
Most purchases and payments related to encrypted credit cards are completed in US dollars or other popular legal tender. However, some cards allow the use of encrypted funds in any associated account. When using an encrypted credit card, you can get a cryptocurrency reward, similar to what happens when using most other credit cards. Every purchase or payment of will win cryptocurrency.
summary
The above is an overview of encryption cards. Cryptocurrency, once a common curiosity, has continued to subvert and become a legitimate competitor to the traditional legal tender. Although they are still new financial products in their infancy, they have shown great potential. If you consider entering the encryption field, encrypting debit cards or credit cards will be a good entry point.