Tech
What is Cryptocurrency Banking? What are the benefits of cryptocurrency banking?
What is Cryptocurrency Banking? What are the benefits of cryptocurrency banking? Cryptocurrency is a digital currency based on blockchain, which has aroused the interest of investors and financial service companies, but it faces a challenging problem. It is difficult to actually use this kind of currency like ordinary currency. But the upcoming new services can help people use Bitcoin and other digital coins in a more mainstream way to handle their daily financial affairs.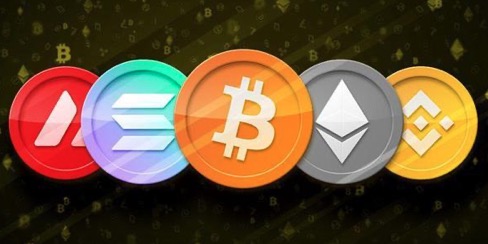 What is Cryptocurrency Banking?
The term cryptocurrency bank may be considered inappropriate because the exchange companies and companies that provide these services are not technically banks, but it usually refers to the way consumers can manage their cryptocurrency balances. At this stage, most of these banking businesses only allow people to keep their funds in digital wallets or consume them like traditional currencies.
Benefits of Cryptocurrency Banking
At present, the main benefit of this banking business is the cryptocurrency debit card. They allow you to use your digital coin balance for daily purchases or withdrawals as cash, rather than as an investment, just like any other currency. Until these debit cards are available, you can only use your cryptocurrency at retailers that choose to accept it directly or sell it in exchange for dollars. Now, financial technology companies are working with chartered banks and/or debit card issuers to provide these cards, using their partners' logistical and regulatory frameworks to automatically sell your cryptocurrency behind the scenes, convert it into dollars, and allow retailers to accept it. This means that as long as there are many ordinary debit cards, your digital funds will be accepted.
Obstacles to cryptocurrency banking
Perhaps the biggest obstacle to borrowing and consuming cryptocurrency is its volatility. This is the same obstacle to investing in it: to hold cryptocurrency, you must accept that "if your coin falls, you may lose a lot of money," said Francisco Alvarez Evangelista, a researcher at Aite Novarica Group, a financial services analysis company.
Many banks rely on the stable value of money to borrow money, borrow money or earn interest, but it is impossible to do these things with cryptocurrency in the same stable or secure way as traditional currency.
In order to spend your digital coin, you must accept the risk that its value may rise after you spend it, because your transaction is based on the real value of your coin at that time. For example, if you buy a $5 sandwich and the value of your cryptocurrency doubles, that means it actually costs you $10. But the value may also decline, making previous purchases cost-effective.
Another obstacle to consider is that regulators are still evaluating cryptocurrency fintech. The US Securities and Exchange Commission recently announced that it may sue Coinbase, one of the most famous exchanges, for providing a new lending product, and Coinbase has since cancelled the release of this product.
Consumers should also know that the use of cryptocurrency debit cards is considered taxable because cardholders are technically selling cryptocurrency when using debit cards for transactions.
Cryptocurrency Banking To begin using these banking services, you must first purchase cryptocurrency, such as Bitcoin, Lite Coin, Ether, or any other currency you want to invest in. Some applications make it easier to buy and sell cryptocurrencies, even in small quantities, and store them in digital wallets.
In general, cryptocurrencies may become a source of peer-to-peer loans in the future, where individuals can quickly and securely handle each other's loans. This is a huge untapped potential area, but at present, the cryptocurrency banking industry is limited to a small number of participants with some very new products and services.