Tech
The universe brings unique advantages to medical services
With the emergence of the meta universe, the way people treat medical care is undergoing a revolution. This concept aims to introduce medical care services into the virtual environment, and use the power of virtual reality (VR), augmented reality (AR) and other technologies to enable patients to better participate in better medical services and greater flexibility in medical services. Virtual reality (VR) and augmented reality (AR) are being used for health care in the following ways, but they also pose some challenges.
1、 Metaverse Advantages in Healthcare
Immersion environment
For example, VR can be used to create an immersive 3D environment for interaction between patients and doctors, so that doctors can provide more personalized treatment plans. At the same time, AR can also be used to quickly identify diseases, such as skin cancer, or diagnose conditions during surgery. In addition, other technologies such as holographic imaging can also be used to provide patients with 3D views and medical records of their internal organs, so that patients can understand their conditions more clearly.
Medical training
Medical professionals can use virtual reality simulations to practice difficult medical procedures, which can then be performed on real patients. These simulations replicate real scenarios, help trainees develop key decision-making skills, and reduce risks associated with complex procedures of real patients. In addition, virtual surgery has been developed so far that students can experience surgery for patients without any physical contact with them - which helps train students to prepare for future on-site surgery.
Virtual Hospital Assistant
In addition to patient care and medical training applications, virtual reality is also used for other innovative uses in healthcare. For example, some hospitals are developing virtual guides. When visitors arrive, they will greet them and use computer generated voice to guide them. This helps reduce confusion in a busy hospital environment and makes it easier for visitors and staff to navigate the space.
treatment
Psychologists have begun to use virtual reality technology in the treatment process - this enables patients to face past traumatic events, and even handle emotions related to social anxiety or fear with minimal risk of harm in a controlled environment.
Personalized immersive treatment environment
The immersive 3D environment created by virtual reality (VR) technology enables patients to interact with doctors in a more personalized and effective way. In these environments, doctors have the ability to provide tailored treatment based on the individual needs of each patient.
2、 Challenges facing the universe and health care
One of the biggest challenges related to hypercosmic healthcare is the need to ensure patient privacy and data security. With the increase of digital storage and exchange of healthcare data, the risk of malicious actors acquiring sensitive personal information is also increasing, which may lead to identity theft, fraud or other malicious activities. To address this threat, healthcare providers must invest in powerful network security protocols and use sophisticated encryption technologies to protect patient data from unauthorized third partiesHarm.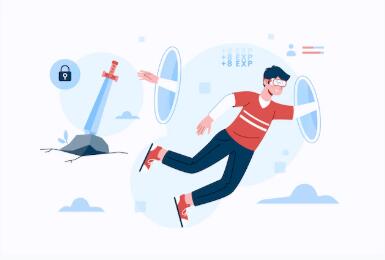 In addition, health care providers must also consider the use of the technical infrastructure needed for health care in the meta universe. This form of healthcare service requires high-quality hardware and software components at both ends - for healthcare professionals providing services remotely and for patients receiving care from virtual environments.
Another potential challenge related to healthcare in the meta universe is related to compliance. Healthcare providers need to be careful when using healthcare technologies because they may not conform to the medical practices of some countries or the existing provisions of patient privacy laws.
conclusion
Health care in the meta universe is a new concept, which introduces health care services into the virtual environment and provides many advantages for health professionals and patients. When delivering healthcare, it can revolutionize healthcare by improving patient participation, better access to care, cost-effective solutions, and greater flexibility. However, this form of healthcare also has some challenges, such as ensuring data security and privacy or meeting compliance requirements. If there is an appropriate agreement, the virtual reality can provide high-quality and affordable medical care services everywhere.