Tech
How does the pomelo coin work? What are its uses?
Earlier, Xiao Bian has introduced to you what is grapefruit coin. EOS is a new blockchain architecture, which usually completes the expansion of distributed application features. So, how does the pomelo coin work? What are its uses? Next, let's have a look.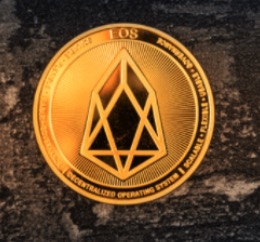 How does the pomelo coin work?
1. DPOS Equity Entrustment Certificate
DPOS, like POS and POW consensus mechanisms, is the winner of the longest chain. Even a good node will switch from the original chain to the longest and efficient chain, which makes it the biggest problem to ensure that the longest chain is fair.
DPOS mainly adopts the consensus method of selecting block producers, scheduling producers and their shuffling. EOS uses this consensus method to prevent POW competition and block producers with large POS interests from being attacked, leading to system paralysis.
2. Super node
In each cycle (3 seconds * 21 super nodes=63 seconds), each account can vote to select a super node or select a super node by itself, but the super node must have sufficient assets EOS, hardware facilities, etc. Strictly speaking, not everyone can become a super node.
The top 21 delegates with the highest number of votes will become super nodes, and these 21 super nodes need to be considered as "non critical centralized" by 50% of the voters, indicating that there are no excessive super nodes, preventing nodes from being attacked by the hemiplegic system and controlling the entire EOS public chain too strongly. Besides, the top 100 nodes (11-121) are called reserved nodes.
3. Monitoring super nodes
After the representatives are selected, these 21 super nodes will have the opportunity to block out in a fixed order, and need to complete the block in the block cycle (generating a block for 0.5 seconds).
If one of the super nodes does not block out or tries to use its power to do evil when it is its turn, it will be bypassed and may be eliminated, and a new super node generated in the next round of voting will replace it. It is the turn of the next super node to block out until the entire block out cycle is completed. After each cycle is completed, these nodes will be "shuffled" once, that is, they will vote again to replace the super nodes with poor performance.
4. Super Node Arrangement
To ensure that a super node is not always ignored when blocks are generated, and to prevent a tie from breaking when the same number of producers produce forks. Therefore, block producers can be randomly sorted after each block out cycle, which is also called "shuffle". Because there is no competition problem and the latter has the limit, transactions can be solved very quickly.
5. Join Byzantine consensus algorithm
In EOS, when a super node blocks, it needs not only to sign, but also the signatures of 21 other super nodes. At least 15 signatures make the block irreversible, and this process can be achieved within 1 second.
6. Security
In the blockchain triangle fallacy, among the decentralization level, security and efficiency, EOS has slightly abandoned the decentralization system to operate the blockchain in a similar way to representative democracy; The relative EOS also improves the efficiency. Although there are only 5000 TPS in the specific detection, it is still the fastest public chain. However, after adding Byzantine algorithm, theoretically, if more than 3 malicious super nodes (7/21) are selected, wrong blocks may be generated. However, only 51% of Bitcoin POWs are attacked by wizards.
What are the uses of pomelo coins?
1. How to vote?
The account needs to mortgage the EOS before voting. The EOS is not subsidised but temporarily mortgaged. If you don't want to vote, you can redeem resources. The voting weight will be calculated according to the EOS of the mortgage,
Each EOS can be delivered to 30 different nodes. When the EOS is redeemed, the total proportion of the account in the node will be calculated based on the quantity and currency age (quantity * placement time). This means that when a large account instantly promotes a large number of EOS, the commission of other accounts will also be reduced.
2. Benefits of voting
EOS.IO will distribute 5% (50000000) EOS every year, of which 4% will be put into the account of the proposal fund. If a developer proposes for the overall EOS benefit, he can vote on the proposal and give the fund the proposal after the vote is successful.
The remaining 1% will be distributed according to a certain proportion to reward super nodes and reserved nodes, and the accounts that participate in voting and vote for these nodes can obtain a certain amount of revenue.
At the same time, in order to prevent excessive EOS from being released every year, the official white paper setting system reduces the number of circulating papers in the market by 5% to maintain the rarity of their face value.
3. Trading and investment
When Nakamoto created digital currency at that time, he hoped to achieve point-to-point cashless settlement. EOS was mainly used to vote for nodes and distribute commission. When it was used for trading, there was transaction "value", because EOS could also be used as a kind of investment to purchase in French currency.
4. Other uses
In addition to the above purposes, according to the total proportion of EOX stations, they can be used for broadband, RAM, and measurement, but they are not large or super nodes. When the proportion of EOX stations is less than 1%, it will take a lot of time and effort to use this function.
Speaking of this, I believe you have a certain understanding of how the pomelo coin works and its use. In general, many companies have migrated from Ethereum to EOSIO network to solve the scalability problem. As one of the many side chain solutions implemented on the Ethereum blockchain, EOSIO stands out as a comprehensive and free option. In addition, the pomelo coin is a native practical currency. It is not dug up, but used to exchange bandwidth, storage and other resources and pay for transaction costs. This is why all transactions on EOSIO are free. But at the same time, this project has also received a lot of criticism. In the long run, the power balance between EOS super nodes, developers and communities has not yet been formed. Once the team changes this, it will have a great impact on the development of pomelo coins.