Tech
Alibaba Cloud is down again. What can I do to save you?
,On December 18, nearly ten days in 2022, the computer room of Alibaba Cloud Hong Kong, the domestic cloud server giant, was shut down, affecting many Internet and service companies and the currency circle exchange OKX. Therefore, the shutdown could not be used normally. I believe some users who open contracts will be nervous. Long downtime and great impact have become a hot topic on the Internet. The following content will answer for you.
1、 The facts behind the slogan of decentralization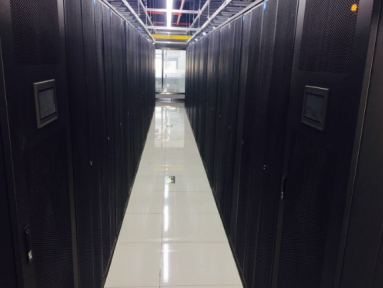 In fact, this is not the first time that problems have occurred due to server room downtime. I believe this is not the last time. Previously, Amazon's server room failed, leading to the inability of many exchanges such as Yuan'an to trade normally.The DeFi website and other websites cannot be accessed normally, and even some blockchain nodes have been offline, which has caused a great negative impact. Here we are more concerned about the impact of the blockchain.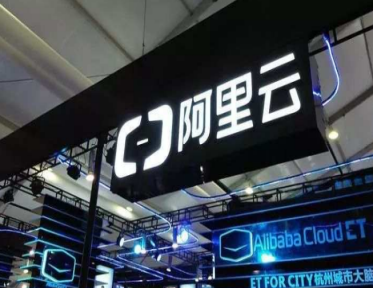 We often talk about blockchain. Cryptocurrency, etc. They are all labeled as decentralized. Most projects are trying to be decentralized, such as running on open nodesThe core purpose of the token holders' voting governance is to decentralize the rights of each link in the blockchain operation process, so that anyone can participate in the operation of the whole system without being controlled (centralized) by a few vested interests. Idealists believe that the blockchain is open. As long as you want to participate, you can participate. Nobody will stop you.But in fact, only a few people can do it. Even the best decentralized Bitcoin is not perfect. Now most of the Bitcoin development rights are concentrated inCore is in your hands, and mining is controlled by large companies. You can't put a mining machine in your home, because the noise will be crazy. But even so, Bitcoin is still the best decentralization at present, because anyone can run the entire node to prevent others from tampering with the ledger. In addition, operating costs are very low. A few years ago, computers, hundreds of gigabytes of hard disks and even raspberries could be eliminated. Of course, mining must have professional equipment.
Ethereum and most EthereumAs far as the project is concerned, the decentralization of POS may not be so friendly. Since Ethereum abandoned mining after transferring POS, most verifiers and nodes run on the server, that is, in the computer room, rather than in ordinary families. Many people used to mine Ethereum at home, but now they can only pledge ETH for interest. Similar to bank deposits, it is not a good thing that nodes and verifications are placed in the server room. For example, when the computer room fails, very serious problems will occur.
Before the server room failure caused some public chains to fail to operate normally, although users and chains did not have ledger tampering failures, they had a great negative impact, because decentralized blockchains were considered by the public to be very stable and redundant. Distributed ledger names and nodes were distributed, and even node failures would not affect the overall operation of the network, which was the initial impression of many people.
But not now, because everyone runs nodes and operation verification programs on the ECS, and the ECS is placed in the computer room. The computer room is a centralized computing device operation mode. Once the computer room fails, it will have a wide impact. There are few top server hosting and leasing manufacturers. Foreign Microsoft, Google, Amazon, domestic Alibaba, Tencent, Huawei and other manufacturers onlyIn 21 years, Amazon has occupied nearly half of the market share, which is basically very concentrated.
2、 Is the security of cloud services reliable?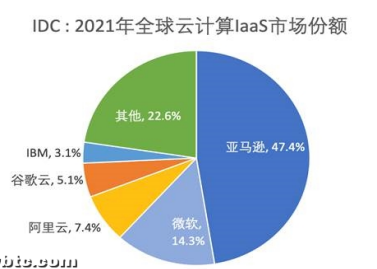 In this context, discuss decentralizationPOS blockchain is also very limited, because the most basic assumption is that the server runs normally without any interference from external factors. For example, some cloud service manufacturers may not allow blockchain nodes to run (mining and other regulations may be involved, such as FIL. Therefore, we can see that public chains like Ethereum have certain risks.
So, does someone say I can use the server at my home? The answer is yes, but many factors and costs need to be considered, such as network restrictions, such as the absence of public networks in domestic home networksIP, users need to apply for public IP. In addition, external traffic may be restricted, which may cause the connection between nodes to be blocked. At the same time, there are also some other risk factors in the home network line, such as the road construction optical cable is cut off by the excavator, which is beyond control. In addition, the user's home operating node UPS needs to be equipped. In order to ensure a stable power supply, many people may have planned to give up at this step. Therefore, even if they can do so, the cost will be much more expensive than renting servers, and they also need to bear the maintenance costs, such as RAID hard disk failure.
The cloud service provider isThe products of Web1 and Web2 era are also supervised by various policies and laws. Therefore, this is not a good thing for decentralized projects that want to escape regulation, but because POS optimizes factors such as transactions and energy, people begin to accept this setting gradually. So far, most public chain projects are running in the server room, and only a few ordinary home users can run nodes in their own homes, which is also the difference between POW and POS.
summary
To sum up, I personally believe that there is no solution for the time being. Blockchain projects cannot be completely decentralized from beginning to end. There are always some centralized factors that cannot be realized under the existing conditions. Although from the perspective of technological development, the future may be decentralized from the perspective of servers, so that people will no longer worry about machine room downtime, but this step still needs a long way to go. For the moment, this is both an opportunity and a challenge.