Tech
Why is blockchain technology so secure? What are the advantages of blockchain technology in online payment?
Why is blockchain technology so secure? What are the possible advantages of blockchain technology in online payment? Now the digital payment market is growing steadily, and the increase in the use of online payment may be related to factors such as non monetization and the government's efforts to support mobile exchanges. As more and more people choose digital cash and various payment methods to support digital transactions, the development of digital economy seems likely. However, an ongoing challenge is to find a way to standardize the function and structure of online payment in a country. Blockchain is a digital legend. It keeps records of all transactions in an encrypted database. In online transactions, blockchain allows users to send, obtain and manage their accounts without the help of intermediaries.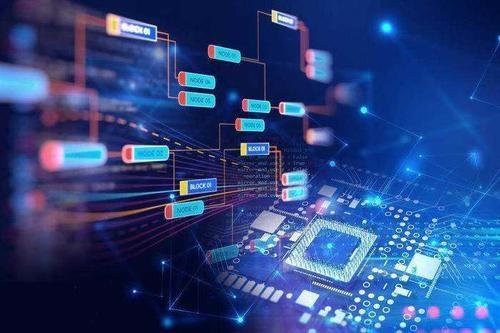 Why is blockchain technology so secure?
As we all know, data hackers, malware downloads, phishing scams and more forms of data leakage are rampant in many industries, including the financial industry. Bitcoin, driven by blockchain technology, allows anyone to create any number of wallets. All Bitcoin transactions are linked to the key or PIN attached to the wallet. A man can have many wallets, and therefore many keys. This means that identity theft, fraud or any form of data disclosure can be eliminated in essence, because any user can be completely anonymous. For individuals and enterprises, the blockchain technology used to create digital currencies can make payments, especially high-risk international payments, simpler and more secure.
What are the advantages of blockchain technology in online payment?  
Blockchain technology for payment is built for the efficient operation of Bitcoin digital currency. However, there are constant attempts to use blockchain in non bitcoin transactions. When this groundbreaking payment method becomes popular, it may prove its help to enterprises in countless ways.
Faster payment
Whenever funds are transferred from one source to another; The payee needs a few days to verify the payment. This is because, for legal purposes, funds must first flow to the corresponding financial institutions. In the blockchain, there are only you and your customers. There is no need for intermediaries to control the flow of funds.
Better financial management
Mobile payment and online transactions have become big data. This indicates that enterprises need more information to be processed. Considering the ease of use and speed provided by the blockchain technology, it will be easier for the industry adopting the technology to handle a large amount of capital inflows.
For example, the application fields used by XinFin put it on the path of global adoption. It provides cross-border transactions, real-time payment and settlement systems, smart contracts and dApps for the compliance industry, and provides hedging pools through its TradeFinex platform to achieve cost stability.
Xinfen is a combination of the top quality of two famous platforms: Quorum and Ethereum. These factors and the great XDC protocol enable content developers to build applications in real life.
Secure real-time payment
Security is still a huge problem, especially in the still young digital market. On the other hand, even when conducting online transactions, blockchain technology is capable of solving security problems. This is because its entire algorithm is based on an open platform. This ensures complete transparency between the buyer and the seller.
Access to global markets
Enterprises that use blockchain technology to conduct online transactions will benefit internationally. This is because blockchain is a decentralized fund management system. It allows anyone in the encrypted database to transmit and receive funds. In addition, blockchain will benefit multinational companies and small enterprises that have to deal with different currencies and exchange rates. These institutions have settlement problems, but they can rapidly expand in numbers.
Although the idea of XDC has not been well launched in some countries, other countries have approved the use of blockchain technology, especially in the hope of strengthening the business and banking operations.
In general, the above content introduces in detail why blockchain technology is so secure and what advantages blockchain technology has in online payment. The so-called blockchain technology, also known as distributed ledger technology, is an Internet database technology characterized by decentralization, openness and transparency, allowing everyone to participate in database records.