Press Releases
Learn Wbe3 knowledge from books, ten most popular Wbe3 books
Blockchain and web3 enable users to gain more control over their assets on the digital platform. Even if you can find a variety of online resources for learning web3, there are also paper versions of top web3 books. The best books on web3 can help aspiring professionals develop their conceptual understanding of blockchain and other web3 technologies. The following content will help you select your best web3 books and provide a detailed overview of the special highlights in each book.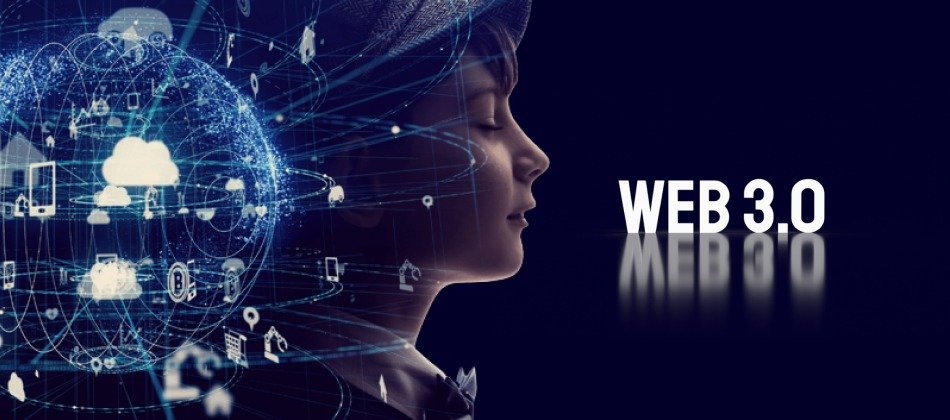 Master Bitcoin
Its author is Andreas Antonopoulos, a well-known figure in the web3 community. As one of the best-selling authors in the web3 field, Andreas has played an important role in promoting bitcoin promotion. He has developed an organized and carefully crafted guide to help people understand bitcoin and the role of web3 in it. In addition, mastering Bitcoin will help uncover the answers to important questions about the complexity of blockchain technology. At the same time, this book also clearly shows how blockchain affects the financial world.
Mastering Bitcoin is one of the best web3 books for entrepreneurs, investors and web3 beginners. It provides an easy to understand and concise overview of Bitcoin and blockchain technologies, while helping readers become familiar with the innovative concept of web3. A detailed explanation of the basic knowledge of cryptocurrency can help learners with different experiences and knowledge. You can find courses on decentralized networks, wallets, peer-to-peer transaction models, blockchain security and many other important terms related to cryptocurrencies.
Bitcoin Standard
The next addition to the popular web3 books will be the Bitcoin Standard written by Saifedan Amous. The first highlight of this book is the simple method of explaining Bitcoin and blockchain. This book outlines the basic value proposition of Bitcoin and blockchain technology, and makes an analogy with currency theory.
Interestingly, this is one of the best Wbe3 books to understand the difference between hard currency and soft currency. This book reflects such important topics as legal tender and central bank issues, currency devaluation, inflation and deflation. It enables you to find a detailed description of the origin of Bitcoin while exploring the possible future of finance and cryptocurrency.
The book also sets out the setbacks related to the existing financial system and the role of Bitcoin in the economic downturn. In addition, the Bitcoin Standard Book also helps readers explore the different stages of the monetary system. Readers can think about the evolution of the monetary system to understand how web3 will be relevant to the financial system.
Blockchain 2035 - Digital DNA of Internet 3.0
Blockchain 2035 - Digital DNA of Internet 3.0 is undoubtedly one of the most popular web3 books focusing on new innovation and progress. It emphasizes the rapid growth of web3 technology innovation, and also establishes natural restrictions and damages for financial transactions and information exchange systems. This book helps to understand the necessity of technological revolution and its possible impact. When anyone wants to have a better understanding of the future and make wise decisions, they should read this book. This book is a guide to the most valuable, fastest and amazing changes in the field of history.
Blockchain 2035 is a reliable web3 book for beginners, focusing on how web3 will cause destructive changes. Learners can identify security flaws in existing Internet models, which may cause major setbacks to companies and governments everywhere. Most importantly, this book covers the impact of blockchain technology on governance and business foundation change.
Master Ethereum
The detailed understanding of the fundamentals of Bitcoin, blockchain and web3 needs to enter the next stage. You can rely on books such as Mastering Ethereum to gain experts' insights. After getting familiar with the basic knowledge of Bitcoin, learning web3 is one of the best ways, because you can learn Ethereum. The Ethereum Guide helps anyone who is interested in DeFi or decentralized finance.
Readers can use this book to explore comprehensive insights on security, smart contract development, and creating Dao and dApps on Ethereum. Mastering Ethereum also outlines the reasons why enterprises choose Ethereum to change their traditional business behavior. For any developer who is interested in exploring web3, it is one of the trusted learning resources.
Blockchain Developer
Blockchain Developer is a book for web3 developers, who need to have a deep understanding of the basic knowledge of blockchain. This book does not go deep into the basic explanations of different concepts to help beginners. Instead, the main focus of this book is to observe the technical architecture of web3. It can help developers understand the basic requirements for developing blockchain networks. At the same time, developers can also prepare to develop dApps from scratch. Another important highlight of this book is that it points out the practical use cases related to blockchain in addition to DeFi and cryptocurrency.
How to define beginners?
The collection of popular web3 books also includes an e-book "How to Define Beginners" written by the popular encrypted news website CoinGecko. This is a popular and trusted resource for understanding general principles related to DeFi. Most importantly, this e-book provides a simple and clear explanation of DeFi and smart contracts.
CoinGecko is a popular crypto ranking website, providing price and chart information of different cryptocurrencies. Generally speaking, DeFi users rely on CoinGecko to obtain reliable indicators in cryptocurrency and DeFi applications. Therefore, the book about DeFi written for beginners on the same platform undoubtedly means that readers trust it.
Foam or revolution
This is an interesting book about web3, focusing on eliminating common misconceptions about web3. The most striking highlight of this book is the difference between the propaganda behind cryptocurrency and the underlying technology. The authors of these books have leadership experience in popular technology companies such as Facebook, Google and Microsoft. Readers can use this book to easily obtain a comprehensive analysis of cryptocurrency and blockchain technology. At the same time, this book will guide you to understand the core concepts of web3 through real examples.
Internet Series of Currency
Any web3 beginner's learning journey will have many books written by Andreas Antonopoulos, and the three volume Money Internet also proves this. This article also introduces Andreas' other two most popular web3 books: Mastering Bitcoin and Mastering Ethereum.
The three books in the Money Internet series may help establish the background of Bitcoin's importance. At the same time, you can also understand the causes of disruptive changes in cryptocurrencies in legacy institutions and outdated industries. The three volumes in the series also point out the need for financial freedom. In addition, you can understand why traditional financial models must be stopped, and the reasons for hedging against economic instability and inflation. Later, these books also emphasized the political and philosophical connotation related to the decentralized architecture of Bitcoin.
The meta universe and how it will completely change everything
The book Metauniverse and How It Will Change Everything Completely, written by Matthew Ball, is one of the most popular science and technology books in 2022. The important details of this book include the cultural and technical aspects related to the meta universe. It provides an in-depth exploration of immersive 3D, which helps shape communication and transactions between users. Some noteworthy highlights in the book include NFTs, creator economy, blockchain architecture and decentralized social media.
conclusion
The above is an overview of the best web3 books. It shows that you can effectively develop a comprehensive knowledge of web3. All you need to do is choose books that will help you learn the definitions and concepts of web3. At the same time, these books also need to explain how web3 works in different applications. From cryptocurrency to NFTs and meta universe, beginners should contact every web3 concept from the beginning. Web3 concept books should also enable learners to identify potential challenges and prospects for the future of web3.