Press Releases
Former CEO of Alameda exposes the guilty plea clause and cooperates in investigation or exemption from criminal prosecution
Caroline Ellison, former CEO of Alameda Research, and Gary Wang, co-founder of FTX, both chose to plead guilty and negotiate with the prosecutor to seek commutation of their sentences. Each person paid with insurance of 250000 dollars and was restricted from leaving the country. They will cooperate in the judicial investigation of the whole FTX case in the follow-up action.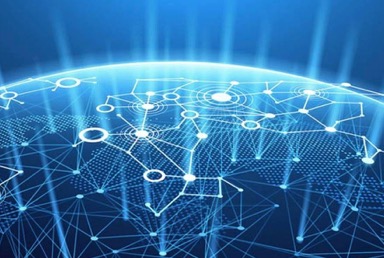 It is believed that Ellison, the ex girlfriend of Sam Bankman Friend (SBF), the founder of FTX, and his guilty plea agreement signed on the 19th were kept confidential. However, after recording yesterday, InnerCity Press in New York was first exposed.
According to the plea agreement reached with the Southern District Prosecutor's Office of New York, Ellison was allowed to be released on bail under the conditions of $250000 personal bail. She had to hand over all her travel documents and was not allowed to leave the United States. In addition, the income from the related criminal charges must be confiscated, and the compensation awarded by the court must be paid in the future. In the future, we must fully cooperate with prosecutors and law enforcement agencies, provide evidence and testify in court.
The guilty plea agreement also indicates that if Ellison fully cooperates with the prosecutors and designated law enforcement agencies in the Southern District of New York, "she will not be subject to further criminal prosecution", except for criminal tax violations related to wire transfer and commodity fraud allegations. There is a mix of funds between FTX and Alameda accounts, and other institutions will not prosecute her in the future.
Caroline Ellison's plea agreement states that her full cooperation with the New York Southern District Attorney's Office may exempt her from further criminal prosecution.
Can Alameda's former CEO be suspended?
The plea agreement can only take effect with the consent of the court. The prosecutor pointed out in the agreement that Ellison had pleaded guilty to seven crimes, including FTX customers' conspiracy to commit wire transfer fraud, Alameda lenders' wire transfer fraud, conspiracy to commit commodity fraud, conspiracy to commit government securities fraud, and conspiracy to launder money, and could be sentenced to a maximum of 110 years' imprisonment.
Although the plea agreement indicates that Ellison agrees to cooperate "fully with the judiciary" in exchange for possible commutation of sentence and even exemption from further criminal prosecution. However, legal experts commented that at this stage, it was too early for her to predict that her sentence would still exist. However, she might be suspended. Moira Penza, a former prosecutor of the Federal Court of Brooklyn, said that for the partners who testified, even Ellison was not unheard of for those who faced a long-term sentence.
Counterattacking SBF, she instructed her to mix customer funds. In Ellison's confession to the prosecution, she admitted that she was the direct CEO of Alameda. SBF reported that FTX and Alameda had been engaged in misconduct and mixed use of customer funds since 2019. SBF had insisted that there was no intentional mixing of funds.
Ellison revealed that from 2019 to 2022, she fully understood that Alameda Research could access FTX with a special loan tool, enabling the company to obtain a no credit line according to the requirement of zero collateral, and lend FTX customer funds.
"In fact, this arrangement is an unlimited credit line of Alameda, without providing collateral, paying interest for the negative balance, and complying with the additional margin or the FTX.com clearing agreement of additional margin. I know that if Alameda has a large amount of negative balance in terms of specific currency, it means Alameda borrows customers' funds to deposit in the FTX exchange."
Ellison also knows that many of Alameda's investments are not liquid enough. She said that she fully agreed to borrow money from FTX from the treasury. Alameda borrowed billions of dollars from FTX this year to repay external loans.
"Alameda funds its investment by obtaining billions of dollars worth of short-term and long-term loans from external lenders in the cryptocurrency industry. Around June 2022, I agreed to borrow billions of dollars from FTX to repay these loans. It is necessary for FTX to use customer funds Alameda to provide loan funds."
ending
In addition, she also disclosed that from July to October this year, she agreed that SBF would provide Alameda lenders with materially misleading financial statements. This confused Alameda's borrowing scale. And she knew that FTX equity investors knew nothing about the nature of the hybrid relationship between FTX and Alameda. "I agree with Mr. Bankman Fried and others that they did not publicly disclose the authenticity of the relationship between Alameda and FTX, including the Alameda credit arrangement. I also know that Mr. Bankman Fried and others hid the source and nature of these funds."