Policy
Why use digital currency exchange? How do I trade digital currencies?
Why use digital currency exchange? How do I trade digital currencies? Digital currency exchanges are online markets where users can exchange one digital asset for another according to the market value of a given asset. Some exchanges even allow digital currencies to be traded in legal currencies such as euros. Digital currency exchanges have the additional benefits of operating their own digital currency wallets; This means that users can send digital currency to the exchange's wallet or store tokens in the wallet provided by the exchange.
Why use digital currency exchange?
The digital currency exchange is a financial intermediary needed to create a digital currency market, and provides customers with a web-based gateway to manage their funds.
There are two types of digital currency exchange:
Digital currency exchanges can be centralized or decentralized.
Centralized exchanges are similar to traditional stock exchanges, such as trusted intermediaries that process user funds and facilitate transactions. The design is a closed liquidity pool managed by an entity, holding a large number of tokens and fiat currencies. Centralized exchanges are easier to access, more common, and easier to use.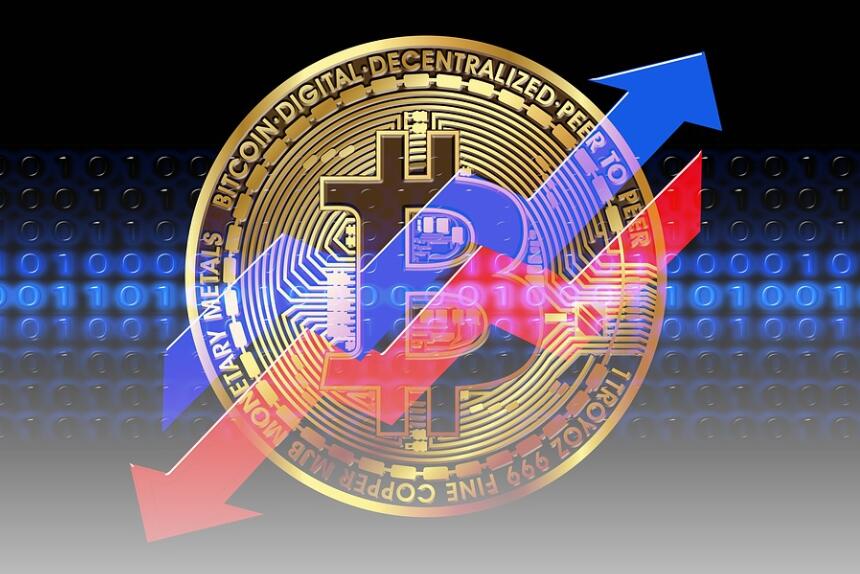 Decentralized exchanges do not represent that they handle user funds, but promote transactions through smart contracts through user oriented trading interfaces. P2P transactions allow people to share data, information or digital assets in a way that does not require trust. More specifically, P2P exchanges allow traders to directly buy and sell digital currencies without a central intermediary. Unlike centralized exchanges, P2P exchanges do not force users to deposit funds in exchanges. Decentralized exchanges are run entirely by software.
How do I trade digital currencies?
Many centralized exchanges require an authenticated identity to set up accounts because they know your customers (KYC) and anti money laundering (AML) regulations. This process usually includes a photo of your official ID card, and occasionally includes proof of address. After the user opens an account in the digital currency exchange, you need to inject capital into your exchange account to start trading.
To start trading digital currencies, you can transfer Bitcoin and other digital currencies from your personal digital currency wallet to the corresponding digital currency address on your trading account.
Or, you can purchase digital currency with legal tender through the exchange, and the corresponding amount of digital currency you purchase will be automatically saved into the wallet generated for you by the exchange.
Most exchanges accept credit cards, bank transfers, and some even support Paypal. Due to different transaction confirmation requirements and network bottlenecks, transfer may take several minutes or even hours. You must also consider that most exchanges charge fees above the mining network fees as the broker fees for transactions.
Although some exchanges charge a single fixed fee, other exchanges divide their transaction costs into two separate fees: manufacturer fees and receiver fees. The cost of market makers may be higher than that of recipients, because market makers increase liquidity for the market, so the exchange "rewards" traders.
Once there are coins in the account that can be traded, users can exchange their coins and tokens into another digital currency. Most exchanges operate by matching people who want to buy with people who want to sell. Traders can set a special price they are willing to pay, and when someone matches that price, the exchange will trade. Alternatively, they can make a "buy now" transaction, allowing them to buy at the best price available at the time.
Similarly, traders can choose to sell digital currencies by entering a market order or a limit order. When the market order is selected, the trader authorizes the exchange to use his token to trade at the best price in the online market. After setting the limit order, the trader tells the platform to exchange tokens at the specified price.
Once traders decide to withdraw money from their accounts, they can use the options offered by the exchange to withdraw money. These options may include bank transfers, paypal transfers, check mailing, cash delivery, or bank wire transfers.
What are the risks of using digital currency exchanges?
The digital currency exchange needs to keep your digital assets for trading. It is risky to leave funds in a centralized exchange, because hacker attacks and violations have occurred in the past.
Digital currency exchanges are the main target because they concentrate risk (with a single attack vector). In addition, the server of the exchange may be down for maintenance, which creates another attack medium for centralized exchange management. Therefore, once your transaction is completed, it is recommended to withdraw the funds to the offline (refrigerated) Bitcoin wallet immediately.
Most digital currency exchanges are only lightly regulated, which, unfortunately, may lead to improper or abusive price manipulation. When looking for a digital currency trading platform, users need to remember some things.
To sum up, the above content introduces in detail why to use digital currency exchanges and how I trade digital currencies. I believe you will understand it after reading it. In short, different digital currency exchange platforms provide various types of digital currencies, and have different terms, policies, payment methods and fees. Exchanges also differ in security, user friendliness, functionality and design. These factors can play an important role in selecting the most appropriate exchange.