Policy
Why should every real estate investor own Bitcoin?
Why should every real estate investor own Bitcoin? Bitcoin is a digital property, so it should attract any real estate investor. Real estate makes use of the scarcity in the material field. Bitcoin introduces scarcity into the digital world.
Bitcoin establishes the first instance of digital ownership, which is digital property. Digital property rights bring the connection between the Internet and the economy into modernity. Therefore, real estate investors whose business is to acquire and build physical property are bound to hold Bitcoin because it is a digital form of physical property. This statement may surprise you, but in 1995, who would have thought that most retail stores would eventually launch digital businesses in the form of websites or e-commerce stores? Of course, e-commerce websites and retail stores are more similar to Bitcoin and real estate, but this is the best comparison to show that real estate investors need to get involved in Bitcoin. I find this comparison helpful to explain complex new technologies such as Bitcoin in an understandable way, and explain why it is important to adapt to this technology.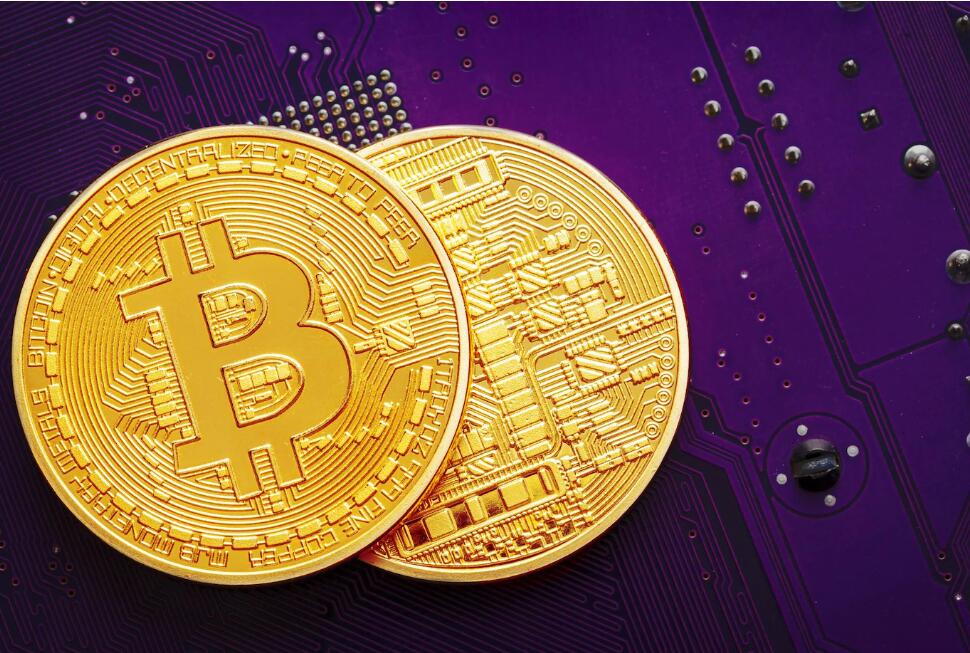 As I explained in the article, why Bitcoin is a digital real estate, "One of the many things that real estate and Bitcoin have in common is that they both serve as a store of value. In theory, owning real estate is desirable because it generates income (rent) and can be used as a means of production (manufacturing) 。 But to a large extent, real estate now has different uses. In view of the high level of monetary inflation in recent decades, simply storing money in savings accounts is not enough to preserve value and keep pace with inflation. Therefore, many people - including wealthy individuals, pension funds and institutions - usually invest a large part of their disposable cash in real estate, which has become one of the preferred means of value storage. Most people don't want real estate, so they can live in it or use it for production. They want real estate so they can store values
However, as a means of value storage, real estate cannot compete with Bitcoin. The attributes related to Bitcoin make it an ideal means of value storage. Its supply is limited, easy to carry, separable, durable, replaceable, resistant to scrutiny and non custodial. It can be sent to anywhere on at the speed of light at almost no cost. On the other hand, real estate is easy to be confiscated and difficult to be liquidated during the crisis. This has recently been demonstrated in Ukraine. After the Russian invasion on February 24, 2022, many Ukrainians turned to Bitcoin to protect their wealth, took their money with them when they fled, met their daily needs, and accepted transfers and donations. Property had to be left behind, mostly destroyed. This may mean that once Bitcoin achieves its full potential, people everywhere know that it is a better means of value storage than real estate, and the value of tangible property may collapse to practical value, no longer having the currency premium as a means of value storage. It may take a long time, maybe decades, but there is a probability. Therefore, as a real estate investor, it is meaningful for you to dabble in Bitcoin early. It is well known that those who first adopt new technologies benefit the most.
Real estate investors are good at using existing properties as collateral to raise debt for the purchase and development of new properties. Is it a good strategy to use legacy assets to purchase Bitcoin, as detailed in my article? "Using existing real estate to borrow money to buy Bitcoin may be a greater business opportunity, because the value of Bitcoin may grow faster than real estate. Therefore, higher returns can be obtained. Real estate (fully leased real estate) It is the perfect collateral for borrowing to buy Bitcoin, because rent will generate income. Therefore, you never have to sell your Bitcoin to pay off your debts. Instead, you can use rental income. If my prediction seems too optimistic for you, you can also use a small part of your real estate investment portfolio for such projects, which is relatively low risk, but still has great potential for growth.
This should not affect the profitable business of real estate development. I'm not asking you to stop developing real estate, I'm asking you to add a Bitcoin strategy. Real estate development is highly dependent on the ability to build reputation. Bitcoin can also help in this regard. The continued popularity of Bitcoin benefits from its superior currency attributes As the supply of Bitcoin is limited, more and more bitcoins are adopted with the increase of price. There is a positive feedback loop between adoption and price. When demand rises and supply remains almost constant, prices must rise - mathematically For you, as a real estate developer, it means that the more Bitcoin you have, the more collateral you will have to fund future real estate construction. Bitcoin should be part of every real estate investor's strategy, as it is an original collateral that will help you build long-term credibility.
Using your real estate wisely as collateral to borrow money and buy Bitcoin may solve another problem: liquidity. Real estate is a non liquid and immovable asset. In German, real estate is translated as "immovablen", which literally means "immovable". Using the immovable liquidity of your income generating assets to purchase Bitcoin may be a good business opportunity - it is also an option to protect your wealth from confiscation when you need to move. Of course, you can sell real estate to buy Bitcoin, but this is a bad idea for two reasons. First of all, historically, money was obtained by buying and holding real estate that could generate income for a long time. Second, real estate investors usually buy properties through loans, so they need rental income to pay off existing debts.
summary
I believe that the "" of real estate and Bitcoin will merge sooner or later. The two assets are similar and complementary to each other. Real estate is an income generating asset (rent), but its liquidity is strong. Bitcoin does not generate revenue, but it is highly liquid and liquid. The two are a good match. The volatility of Bitcoin should not diversify the opportunities it represents. Those who reject the Internet miss one of the biggest business opportunities in their life. Those who reject Bitcoin will probably suffer the same fate.
In addition, we may not see the same type of real estate investment returns as in the past. Since 1971, house prices have increased nearly 70 times This corresponded to the "Nixon Impact" on August 15, 1971, when President Richard Nixon announced that the United States would end the convertibility of dollars and gold. Since then, the Central Bank has started to operate a system of floating exchange rates based on fiat currency, without a monetary standard. Since then, monetary inflation has risen steadily. For many people, real estate is a valuable asset. However, Bitcoin serves this purpose better. This may lead to two things: first, real estate may lose the currency premium as a store of value. Second, if Bitcoin (digital property) continues its adoption cycle and replaces real estate (physical property) as the preferred value storage method, its return rate will be many times higher than real estate in the future, because Bitcoin is only at the beginning of the adoption cycle.