Policy
What is technical analysis? What are the types of technical analysis?
There are many investment disciplines, among which fundamental analysis and technical analysis are two key sects. In the cryptocurrency market, the "technical analysts" account for the vast majority and are the martial arts that everyone must practice. So, what exactly is technical analysis? What kinds does it have? Next, let's have a look.
What is technical analysis?
Technical analysis (TA), generally called chart, is a type of analysis that aims to predict future market behavior based on previous price behavior and trading volume data. TA mode is widely used in individual stocks and other assets of the traditional financial system, but it is also an integral part of the cryptocurrency market transaction of virtual currency.
Compared with the fundamental analysis (FA) considering multiple elements around asset prices, TA is strictly concerned with historical price behavior. Therefore, it is used as a tool to check property price adjustment and trading volume data, and many traders use it to try to identify trends and beneficial trading opportunities.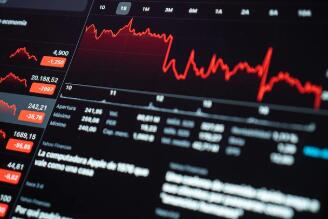 Although the initial mode of technical analysis appeared in Amsterdam in the 17th century and Japan in the 18th century, contemporary technical analysis can generally be traced back to the work of Charles Dao. As a financial reporter and founder of the Wall Street Journal, Dow was one of the first people to notice that personal assets and the market often change in a situation that can be separated and detected. His work led to the birth of Dow Theory, which encouraged the further development of technical analysis.
At the beginning, the basic method of technical analysis was based on manually made reports and manual measurement. However, with the progress of technology and modern computing, TA has become widespread and has now become a key tool for many investors and traders.
What are the types of technical analysis?
According to different analysis methods, most of the technical analysis can be divided into the following two parts:
Performance indicators: calculate some data with reference value through calculation method, and use it as the basis for transaction
Typology: judge the price trend through the graph, and judge the direction of long and short
1、 Performance index
As mentioned earlier, technical analysis believes that the price is not random, but will occur repeatedly in a certain way. The core of technical analysis is the analysis of transaction volume and transaction price, which highlights the overall market mentality.
In view of this assumption, technical analysis has spawned many analysis tools, including the following:
1. Moving Average
2. KD index
3. RSI index
4. MACD indicator
5. Bollinger Passage
Different analysis tools will lead to different views and trends, so most investment experts will refer to multiple indicators at a time, or even create their own analysis tools/indicators.
2、 Typology
In addition to performance indicators, typology is also a commonly used collocated trading strategy.
The so-called typology is usually analyzed through a "chart", and generally uses a "candle chart" to observe the upward trend.
Conceptually, through observation and collection of historical transaction records, it is found that when a certain trend pattern appears on the online chart, there will be a special pattern, which is called pattern.
These figures can help you to infer the future development of price trend, which is the value of typology.
Common types include the following, which may be further taught in future articles:
1. W bottom
2. M head
3. Top of head and shoulder
4. Head and shoulder soles
Performance indicators and typology are generally used together - to judge "entry signals" by performance indicators, and "long and short trends" by typology.
The advantage of technical analysis is that once you are familiar with the tools, you will spend less time on investment,
For those who do not have time to study the fundamentals (see the company's financial statements, white papers, etc.), or are unable to study the underlying technology behind digital currencies, technical analysis is undoubtedly a better method of analysis.
Speaking of this, I believe you have a certain understanding of what technical analysis is and what kinds it has. In general, technical analysis is a simple tool for traders. Especially when you want to carry out short-term investments such as spot hedging, leverage trading and contract trading, technical analysis will be your weapon.