Policy
What is cloud computing power mining? What are the advantages of cloud computing power mining?
It is reported that after ten years of development, the mining industry has been able to participate in mining from the first ordinary home computer to the first professional mining machine to the large-scale cloud computing power mine. It can be said that the development of the mining industry has promoted the price of bitcoin to soar! So what is cloud computing power mining? What are the advantages of cloud computing power mining? Now let's get to know.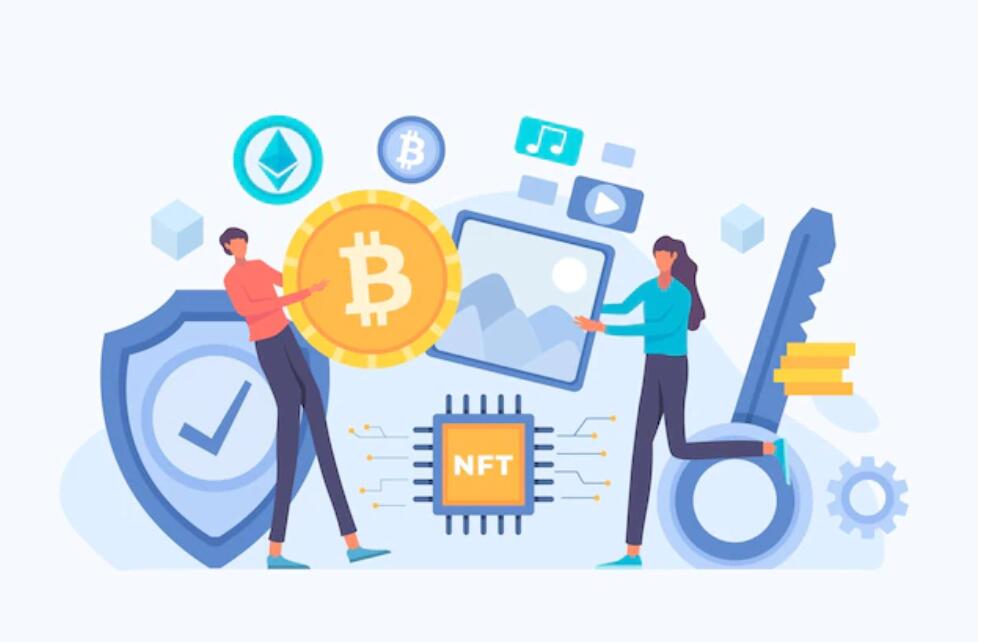 What is cloud computing power mining?
The usual steps of mining are "purchase equipment - deploy machines - look for energy - set mining - get profits"
However, the deployment process is affected by many factors, such as energy, site, temperature, noise, operation and maintenance, technology, etc. These thresholds need certain conditions and professional skills to eliminate, so cloud computing power is born.
Cloud computing power is a remote mining mode. Users can obtain profits by purchasing cloud computing power contracts in physical mine machines through mobile phones, the Internet, etc. The advantage of cloud mining is that users do not need to deeply understand the mining principles and various software and hardware, or buy expensive mining machines, nor do they need to maintain them 24 hours a day. They can participate in mining as long as they place an order to purchase them, similar to purchasing usufruct products.
Cloud computing power has always been a channel for low threshold mining. With the clarity of domestic mining policies, the entire mining market has ushered in a long lost recovery. Many investors' interest in digital currency has shifted from "trading" to "mining" upstream. At that time, investors have poured into the cloud computing power market. Now register and give away 10t computing power mining
The biggest cost of cloud computing power mining is computing power, which is equivalent to the rent of computing power (mining machine). This mining mode does not need to buy machines, because it provides a leasing platform for mining machine computing power. Users do not need to buy expensive mining machines, find cheap power resources and mine custody maintenance. They can dig their own ETH coins by leasing mining machine computing power in the mine, and they can get in and out freely as they dig!
What are the advantages of cloud computing power mining?
The advantage of cloud computing power mining is that it lowers the threshold of mining, so that more investors can participate in it and obtain a higher yield. It is particularly critical to invest in the Bitcoin cloud computing mining and selection platform.
Moreover, as a simplified version of mining, cloud computing power has simplified the entry threshold, power resource matching, mining machine operation and maintenance and other cumbersome procedures, but has almost all the advantages of mining, so you can easily understand why cloud computing power will be wildly sought after by users once the market returns.
The opportunity brought by the mining of cloud computing power Some people think that "speculating money is not as good as stationing money, and buying money is not as good as buying computing power". This is because most stationers often lack judgment on short-term price changes and "get off early" to miss greater benefits. Rabbits brings a small amount of bitcoin income to investors every day, which is to control investors' "frequent operations" in a disguised way, so that users can continue to enjoy the dividends of rising currency prices while avoiding certain market risks.
For investors, cloud computing has the following advantages:
1. There is no need to purchase mining machines, with small initial investment and low threshold.
2. There is no need to take additional risks such as mining machine failure and performance loss, or invest in later maintenance costs, with high investment stability.
3. After the contract ends, there is no need to deal with machines, sites, etc., and exit is more flexible.
In general, a simple understanding of cloud computing power mining is that you give others money to buy or lease computing power in others' mines, and others control and manage your computing power to mine for you. Moreover, the mining operation of cloud computing power is also very simple, which can save users a lot of time. The main need is to purchase computing power from the remote data center for remote mining, without having to endure noisy noise, worry about hidden dangers, and high electricity costs. And you can withdraw money at any time. Cloud computing power is the most appropriate way for ordinary investors to participate in bitcoin mining. The mining selection algorithm is indispensable, no matter what, it is an indispensable way in the future!