Policy
What is a stable currency? Is there any risk of stable currency?
What is a stable currency? In order to cope with high volatility and increase participation in the larger community, the encryption project is directly incorporating price stability into its digital assets, thus bringing a new subset of cryptocurrencies in a stable currency. Stable currencies are intended to be non volatile (or near volatile) tokens. Compared with legal currencies such as the US dollar, their prices will not fluctuate. However, it does not mean that a stable currency has no risk. Please look down for specific reasons.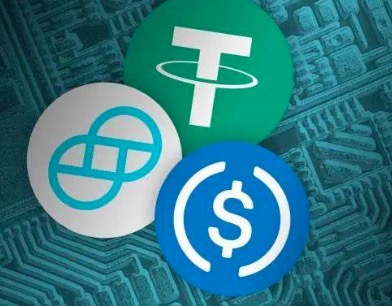 1、 What is a stable currency?
A stable currency is a cryptocurrency whose value is linked to another "stable" asset, such as the dollar, euro or gold. In essence, a stable curve will not fluctuate. On the other hand, most popular cryptocurrencies are unstable. Investors cannot rely on them for longer term transactions. For example, the value of an ether may be enough to buy a candy today, but the same ether may be equivalent to the price of a house in three months. If the value decreases, it can also be reversed. This means that unstable cryptocurrencies may not be the best means of payment
Stable currencies provide an alternative by reducing this volatility, making them more suitable for regular use. The combination of borderless payment, low transaction costs, self-regulation, and the stability of traditional fiat currencies with the flexibility of digital assets makes stable currencies attractive.
In addition, as we all know, Bitcoin (BTC) is not a stable currency. Because a Bitcoin has one value today and another tomorrow. Stable currency aims to maintain stable value through legal tender or other assets such as gold. In contrast, the value of Bitcoin is unstable.
2、 What are the risks of a stable currency?
1. Decoupling: Stable currency aims to maintain a constant value supported by legal tender. A stable coin that is off the mark is a stable coin that deviates from its expected value. Luna is the biggest example of this. ‍
2. Regulatory risk: Although a stable currency is linked to the fiat currency, it is still a decentralized asset and vulnerable to regulatory risk. For example, Meta, the parent company of Facebook, initially planned to launch its own stable currency, called Diem, in 2020. However, due to the concerns and objections of financial regulators, the company cancelled the release.
3. Lack of transparency: Ideally, foreign exchange reserves should support a stable currency with cash or other safe investments. However, without any supervision, it is difficult to know whether the stable currency has received as much support as they claim. Lack of support may lead to a terrible situation similar to the collapse of TerraUSD, which will affect the entire encryption market.
4. Asset anchored inflation: Although stable currencies are designed to resist inflation, they still expand at the rate of asset pegging. For example, if the inflation rate of the dollar exceeds 9%, the price of assets will rise. One proposed solution is the flat coin, whose value is supported by a basket of goods, so it will not expand. Although flat coins have not yet been realized, they may one day become the largest trading medium in the world.
summary
The above content explains the meaning of stable currency and introduces the risks of stable currency. A stable currency is a cryptocurrency that attempts to link its market value to certain external references. As a medium of exchange, a stable currency is more useful than a more volatile cryptocurrency.
It may be linked to the price of currencies such as the US dollar or commodities such as gold, and pursues price stability by maintaining reserve assets as collateral or by using algorithmic formulas that should control supply.