Policy
What is Bitcoin Mining? What are the benefits of Bitcoin mining?
It is reported that mining is the only way to issue Bitcoin, which is a continuous process in which miners form a blockchain through the network. In popular terms, mining is to record transactions generated on the blockchain in the ledger. This process will generate certain rewards to stimulate all miners to continue mining and jointly operate the whole Bitcoin network. So what is Bitcoin mining? What are the benefits of Bitcoin mining? Let's learn about Bitcoin mining.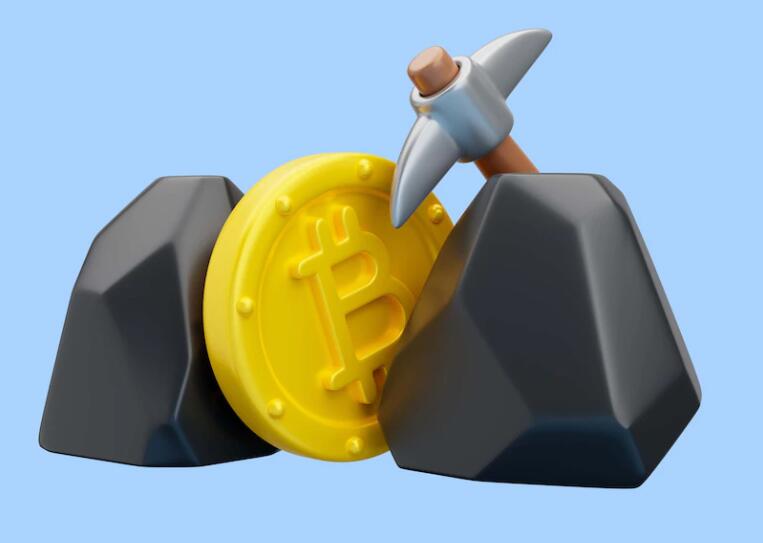 What is Bitcoin mining?
Bitcoin mining is to keep the Bitcoin system running normally and thriving. It is based on a kind of distributed proof of work (PoW), which aims to stimulate participation and promote the network growth, security and decentralization of Bitcoin.
The issue of Bitcoin is considered mining because it reminds people of mining gold and other minerals, although not underground or deep in caves. In short, bitcoin mining can be interpreted as the process of putting new bitcoins into circulation and adding new transactions to the bitcoin time chain (also known as blockchain)
These two seemingly simple performances are possible because of a robust computing system running according to strict Bitcoin protocols and governance, and a decentralized and innovative currency system.
The rule of Bitcoin is to generate a new block every 10 minutes, which records the transactions generated by each node in the past 10 minutes. The bookkeeping right is equitably distributed to the places where each node needs to compete, and mining rewards are obtained through a certain mechanism.
When a new block is added to the blockchain, the node that created it broadcasts it to the entire network, and other nodes verify the block to see if there are any illegal transactions, so as to ensure effectiveness. Once most nodes have verified the new data block, it will be successfully added to the blockchain.
Benefits of Bitcoin Mining
However, not everyone is eager to invest in mining. For many financial service providers who pay attention to this field, the common consensus (data mining supported by Feng) is that "the market has undergone fundamental changes." Faced with the continuous uncertainty of the global economy and the severe macroeconomic headwinds driven by record inflation in almost every major economy, the risk of bitcoin mining remains high. This may be why chief executives of major banks say they do not intend to fund mining operations.
But the long-term development of mining industry is undeniable. In fact, as long as Bitcoin itself has long-term upside potential, so does the mining industry. This is why traditional investment bank analysts have publicly pointed out that mining investment has become more and more attractive in the past year as the bear market continues.
Many mining companies have begun to strive for these opportunities through mergers, acquisitions and even public listing. Crusoe Energy is one of the leading teams in the industry that uses torch gas to provide power for bitcoin mining. Recently, it obtained the Great American Mining (GAM), which also uses stranded oil and gas to exploit bitcoin. CleanSpark also acquired an 80 megawatt turnkey mine in Mosen. Rhodium announced that it plans to go public through reverse mergers and acquisitions, with a valuation of $1.7 billion. PrimeBlock, another mining company, announced that it also plans to go public through merger with a special purpose acquisition company (SPV) of US $1.25 billion.
How does Bitcoin mining work?
Mining needs to use a system similar to the data center to convert huge workload into huge computing. Application specific integrated circuit (ASIC) computers are used to provide miners with computing power. They compete to become the first person to add the next block to the blockchain, issue new coins, and make the network of cryptocurrencies trustworthy.
Mining creates trust by ensuring that transactions are acknowledged only when the block containing the transaction has sufficient computing power. The more blocks generated in the chain, the more trusts will be created.
Miners add a variable number of transactions bundled in blocks. There is no fixed number of transactions contained in a block, because it depends on the data they store, so each block can contain one to thousands of transactions. The number of bitcoin issues is fixed, and it will be reduced by half over time. The event occurs every four years.
In general, the above content explains what bitcoin mining is and the benefits of bitcoin mining. Bitcoin mining is a feasible technical solution that can provide higher transmission and energy storage capabilities to overcome intermittency. Moreover, bitcoin mining is generally profitable, although its return depends to a large extent on a series of factors, such as electricity charges, the price of ASIC mining equipment and cooling costs. In addition, the drop in Bitcoin prices may lead to a decline in miners' profit margins.