Policy
What is BCPT currency? Is BCPT coin valuable?
When it comes to BCPT coins, many investors may not have heard of it. It is a virtual currency issued on the basis of Ethereum, and its connotation is very rich. Among them, B means Blockmason, which represents the technology, process and human assets needed to build a seamless network of infrastructure, buildings and buildings around us. In short, it is an infrastructure where we work and live. Then, let's learn more about what BCPT currency is.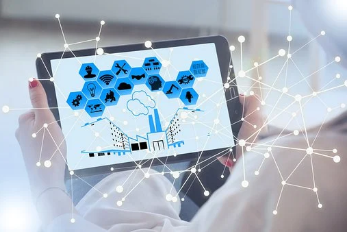 What is BCPT currency?
BCP platform (English name: Blockchain Property) is the world's first real estate trust investment (REITs) and blockchain combined commodity. It solves the problem of regional restrictions, asset restrictions and transaction process restrictions for users to invest in global real estate, so that all users can enjoy efficient, safe, convenient and transparent steps to invest in real estate. The important task of BCP platform is to build an automated, simplified, fragmented and decentralized real estate industry chain, and double the liquidity of international real estate.
The project adopts the dual chain operation mode of internal chain+external chain. The internal chain uses BCPT currency as the equity certificate, and uses USDT for global housing transactions; The external chain currency (i.e. BCPT currency) is traded in the market as the currency invested by customers. In this mode, the circulation appreciation of BCPT currency will promote the internal chain to continuously purchase global high-quality real estate and expand the actual value of the internal chain. Each successful transaction of the internal chain will bring 30% of the profits to the market to purchase BCPT and send it back to the main wallet to be destroyed, so as to improve the currency price of BCPT, create a closed-loop ecology with the advantages of dual promotion, and ensure the long-term stable operation and value improvement of the dual chain.
Advantages of BCPT scenario application:
1. The threshold for real estate investment is reduced, which is different from the threshold for only large amount of investment to buy a house in the past. BCPT's internal chain allows investors to invest hundreds of dollars in overseas real estate. This method is similar to REITs. The income from transactions and leases of the properties invested in the internal chain will increase BCPT's value and enable investors to get higher returns.
2. Improve the selling efficiency and change the problem of long and opaque real estate trading process in the past. BCPT can complete the trading process in 10 minutes to deal with the problem that the current real estate cannot be sold for months or even years.
3. It is convenient for transactions, and you can complete cross regional investment real estate without leaving the house, making global investment real estate more simple and convenient.
BCPT's dual chain approach is the practical application of blockchain technology in the field of real estate investment, bringing revolutionary investment methods to global real estate investors, and it promotes the development of the global real estate industry and blockchain!
Is BCPT coin valuable?
Up to now, funds can only be transferred on the blockchain in cash. BTC democratizes the migration and storage of currency, and Ethereum democratizes the establishment and storage of currency loan contracts. According to the credit agreement, BlockMason implemented the next logical process in the decentralized economy: democratizing credit based on permanently recorded liabilities and obligations. These unchangeable records stored in credit agreements may represent different accounting matters such as account enterprises, value storage and deferred payment specifications. Because individuals do not need to have ether in order to withdraw liabilities in the ether, it is entirely possible to imagine a future in which the liabilities and credits recorded in the credit agreement may exceed the total market value of all digital currencies, greatly increasing the digital economy. Technical background: Foundation establishes a separate primary ID (such as "Foundation ID") from multiple Ethereum public addresses.
This Foundation ID establishes a unified identity and platform transaction for individuals on Ethereum network. As a back-end name analysis protocol, it pairs multiple Ethereum addresses with a single Foundation ID. Unlike the ENS that resolves an address to an ID, Foundation resolves multiple Ethereum addresses to a single Foundation ID. Information stored on a ledger at one address can be shared and browsed by all addresses associated with the same Foundation ID. As a result, Foundation has formed an important part of a unified identity that can interact with the blockchain, and laid the foundation for countless future applications. Powered by the credit agreement, our friends in Debt are the first to complete (and function perfectly!) The credit agreement for is complete.
Speaking of this, I believe you have a certain understanding of BCPT coin and its value. In general, the editor here also reminds investors that whether you invest in BCPT currency or not, you should understand that investing in digital currency is a risky activity. Before you invest in a loan currency, you should have a deep understanding of its risks, be sure to invest within your ability, fully understand your risk tolerance, and do not try to invest with too high risks.