Policy
What does financial technology mean? What is fintech?
What is FinTech? In terms of basic terms, Fintech or fintech can be defined as a combination of "finance" and "technology". Technology has played a crucial role in changing the way we access and manage financial services. You also need to pay attention to cryptocurrency and its role in FinTech. This article is about the meaning and core elements of financial technology.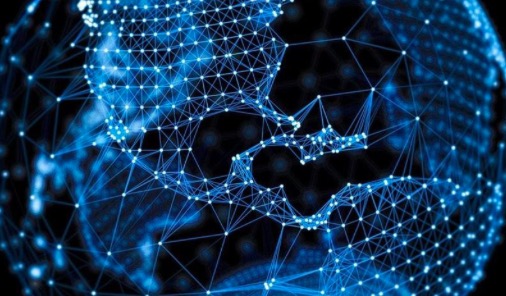 It means using technology to support financial services organizations and consumers to effectively manage financial processes. The "technology" part of FinTech focuses on algorithms and software that users can access on devices. In addition, technology involves new tools and innovative methods to automate and enhance the financial services experience. The explanation of FinTech may also raise doubts about the difficulty of adopting new concepts. Many people will think that financial technology is a modern technology concept, and only a few people can understand it. However, you can define FinTech as the use of technology to modernize banking, trading and various financial services.
The development of financial technology may begin with digital financial transactions, online transactions and telephone banking. Financial institutions and consumers have experienced a new and efficient trading mode. Subsequently, the value improvement brought by financial service technology encouraged the introduction of cloud computing, artificial intelligence, data analysis and network security. Other notable examples of FinTech are trading platforms, cryptocurrencies, and automated portfolio managers. Up to now, financial technology has become one of the indispensable elements of financial services in the future.
FinTech may be the result of several consecutive technological breakthroughs. However, the early example of credit cards introduced in the 1950s may be the best explanation for the origin of financial technology. Credit cards eliminate the need to carry physical money, which is followed by many improvements.
An overview of the meaning and origin of FinTech provides a basic impression of its goals. It is clear that financial technology has had a significant impact on the financial services industry. The simple explanation for FinTech work is to use technology. The following are some important technologies, which are the core elements of the existing FinTech ecosystem.
1. Biosensors and smart chips
Biosensors for accessing financial services, such as ATM integration with mobile applications, eye recognition, and palm recognition for identifying account owners. Smart chip ATM card is another common example of financial technology applications, which helps reduce financial losses under adverse circumstances. The technology relies on one-time passwords for transactions, thus demonstrating an example of two factor identity authentication to protect consumer funds.
2. Digital and omni channel banking
The next important technology to drive the FinTech industry is digital and omni channel banking. FinTech is responsible for transforming the entire banking system from a process centered on sub behaviors to multiple digital channels. With the emergence of mobile banking, people do not have to go to the bank to obtain basic financial services. Different banks have been able to reduce the number of branches to reduce operating costs.
3. Chat robot
Chat robot is a digital assistant supported by software, which is used to communicate with customers and solve their common problems. In addition, chat robots can also help provide many other services, such as investment advice and finding relevant information on the bank's official website. Chatbot is the simplest example to explain financial technology here, although it has a leading influence on the financial services industry.
4. Artificial intelligence
The most daunting technological progress is artificial intelligence, which may have a leading impact on the financial services industry. Artificial intelligence and machine learning provide promising results in fraud detection. Subsequently, fraud detection helps to alert when fraudulent transactions are detected. Subsequently, machine learning can help start the platform for statistical modeling, process automation, and data aggregation. It is also committed to transforming anti money laundering methods through new developments such as data aggregation platforms and effective insight into historical data.
5. Cryptocurrency, eWallet and DeFi
The next big thing for the FinTech industry is to empower users. Cryptocurrency provides a clear example of using blockchain technology to transform financial services and improve security and flexibility. Subsequently, the rise of smart contracts and decentralized applications paved the way for the establishment of DeFi. Decentralized finance can be seen as a major frontier of financial technology, because it will provide power for users. At the same time, cryptocurrency has also led to the development of many other related solutions, such as cryptowallets and exchanges.
summary
A basic introduction to financial technology beginners provides a clear impression of different fundamentals. Financial technology has come a long way from early credit cards to cryptocurrencies, smart chip ATMs and convenient financial services. The financial technology industry is growing at an alarming rate, which also causes people to worry about the security of financial technology.