Policy
Hong Kong is at the golden new starting point of Web3 development
In Hong Kong, we welcome the great opportunities brought by the development of Web3 and virtual assets. On January 9, POWER Hong Kong Web3. Innovators Summit was held in Hong Kong. The Financial Secretary of Hong Kong, Chen Maobo, delivered a keynote speech. The following content is from the speech shorthand.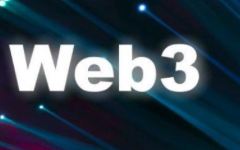 Mr. Wang Feng (Marsbit founder Wang Feng), Simon (Chen Ximing, Chairman of Hong Kong Cyberport Management Co., Ltd.), Peter (Ren Jingxin, CEO of Hong Kong Cyberport Management Co., Ltd.), Johnny (Wu Jiezhuang, Chairman of Gaonuo International Accelerator), Duncan (Qiu Dagen, Chairman of Hong Kong Information Technology Association), industry pioneer, friend: Good morning! I am very pleased to attend the opening ceremony of the Web3 Innovators Summit today and meet with many pioneers in the field of financial technology. I would like to take this opportunity to wish you all good health, smooth work, happy life and successful career in the new year!
I know that some friends here come to Hong Kong for the first time in several years; Some friends may have doubts about the development of Hong Kong in the past, but recently I have heard many friends speak highly of Hong Kong's new opportunities and development prospects, especially to see. Everyone's cutting-edge technology, market touch and network are all advantages on the road of entrepreneurship. I believe these advantages have also attracted all friends to Hong Kong. I can tell you that Hong Kong's development is in a new historical journey, and the development of Web3. ecosystem is also in a new stage. The combination of the two forces us to come together today to witness the new golden development of the Web.
As Mr. Wang Feng said, Web3 is a blockchain-based distributed network concept DLT (Distributed Ledger Technology) distributed ledger technology support can be effectively applied to many aspects and links of the global financial market. In fact, many financial enterprises are also exploring how to tokenize assets to improve efficiency and transparency; And actively try to deal with the efficiency and security of settlement, clearing and payment. As far as Web3 is concerned with the financial development related to virtual technology, Hong Kong can be said to be a new golden journey. Let me make a simple explanation.
First, Hong Kong is entering a new era of "rule by law and prosperity". The government of Hong Kong is fully promoting the integration of "promising government" and "efficient market". Go all out to "compete for companies" and "compete for talents" According to the policy, in the past two months, many leading start-ups and high-tech start-ups have actively contacted us, considering setting up an international headquarters in Hong Kong or expanding their business scale in Hong Kong, and many enterprises have also listed in Hong Kong.
In fact, in the past few years, Hong Kong has developed rapidly in the field of financial technology and is one of the most dynamic financial technology ecosystems in the region. Its achievements are obvious. The virtual asset industry has also begun to develop properly in Hong Kong. China Securities Regulatory Commission has approved two virtual exchange licenses and the first virtual asset ETF has also been successfully listed recently. We are confident that Hong Kong will soon develop a thriving virtual asset ecosystem.
Second, the status of Hong Kong as an international financial center. Hong Kong has enjoyed a good reputation based on the international financial market for decades. Our regulatory framework and system are connected with international rules and have been widely recognized internationally, enabling Hong Kong's financial technology enterprises to better develop international business and cross-border cooperation.
In this context, we dare to issue the "Declaration on Policies Related to the Development of Virtual Assets in Hong Kong" in October last year, to let global virtual asset business innovators know that Hong Kong embraces financial innovation and actively promotes the steady development of the market. In the context of the repeated outbreak of the virtual asset exchange, Hong Kong has become the best foothold for high-quality virtual asset companies.
The characteristics of virtual assets and transactions have overturned many traditional business models; However, without proper control, the so-called "free ride" problem will seriously weaken the sustainability of industry development. In this regard, our idea is to provide the market with appropriate and proportionate regulation to release the potential of other Web3 technologies, which can improve the efficiency and transparency of economic, financial and other business activities at different stages and in different aspects, and benefit the real economy, investors and citizens. We use the principle of "the same activity, the same risk, the same control" to deal with the actual and hidden risks, so as to ensure that Web3 virtual assets will not cause risk gaps in financial stability, investor protection, improper control of capital activities and other aspects while developing rapidly.
In terms of specific measures, we recently completed the legislative work of establishing a licensing system for virtual asset service providers, and the new system will be implemented in June this year. Under the new system, the anti-money laundering, anti-terrorism financing and investor protection requirements of the virtual asset exchange are consistent with those of traditional financial institutions, and it is believed that the virtual asset exchange can provide market recognition to a certain extent. On the condition that relevant regulatory conditions are met, financial intermediaries and banks will be able to cooperate with the issued virtual asset exchange when providing transaction services for users. This integration and interaction of virtual and reality has brought new soil. Considering new ways, new markets and new opportunities, I believe it will also create a group of new successful people.
In addition to control, the government and regulators have also carried out a number of pilot projects to test the technical advantages of virtual assets and explore their further application in the financial system. The pilot projects include institutional investors subscribing to green bonds issued by the government and the cross-border application of the central bank's digital currency eHKD. Although these projects are small steps, they also show our commitment and determination to explore financial innovation with the global virtual asset community.
ending
Dear guests and friends, we sincerely invite the global virtual asset industry to join hands with us, make use of the clear, clear and appropriate regulatory structure of the Hong Kong International Financial Center, connect with the best international standards and practices, and give full play to the potential of financial innovation. We also welcome the development of global financial technology, virtual asset community and talents in Hong Kong, and join us in welcoming Web3 as a great opportunity for the development of virtual assets.