Policy
Analysis of eight misunderstandings and rumors about cryptocurrency
By definition, cryptocurrency is a currency, but it is not a real or government-supported currency. Since its first launch in 2009, the popularity of cryptocurrencies has increased significantly. They are somewhat obscure in nature; This confusion has led to misunderstandings and rumors about these cryptocurrencies. The following are some of the most common cryptocurrency misunderstandings, with an analysis of the facts to help you judge the truth.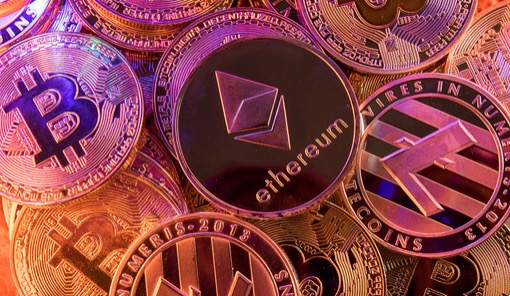 1. Cryptocurrency is only used for illegal activities
One of the oldest and most common misconceptions about cryptocurrencies is that they are most often used for illegal activities. Although cryptocurrency is indeed used by individuals and criminal organizations with evil intentions, it is not only cryptocurrency that has been used in this way in history. Most cryptocurrency transactions are conducted with legitimate intent. It is noteworthy that the government and the international community are combating the use of cryptocurrency by criminals and organized crime. Many countries have taken measures against money laundering and the financing of terrorism with cryptocurrency; Institutions and teams have been established to combat the use of cryptocurrency in these illegal activities.
2. Cryptocurrency has no value
Value is a subjective concept. A person, a community or a society may give value to an object that another person puts into the recycle bin. For example, the popularity of Bitcoin, the first cryptocurrency, has continued to rise since its launch in 2009. The rise in its value shows that how a society views an asset is crucial to determine whether it is valuable.
Ethereum, the blockchain ecosystem that promotes the cryptocurrency ETH, is the foundation of other technological advances in irreplaceable tokens, decentralized financial applications and digital asset ownership. ETH may not have the dollar value of Bitcoin, but its practicality and potential make it more valuable for a company that develops financial products and services using Ethereum blockchain and smart contracts.
3. Cryptocurrency is not secure
The key technology behind cryptocurrency is blockchain. Encryption, link blocks and consensus mechanisms make it almost impossible to change the information in the blockchain to "steal" cryptocurrency. The weakness lies in the access and storage methods of cryptocurrency. Cryptocurrency mining is not a process of creating tokens, but a process of verifying transactions and creating new blocks in the blockchain.
Cryptocurrency is a reward for opening a new area. There are some very secure methods to ensure that the cryptocurrency is secure. The encrypted asset key of can be stored in the cold storage outside the exchange. If you want to use it, you just need to transfer the amount you want to use to your hot wallet through a secure wired connection on a personal computer or other non-mobile device.
4. Cryptocurrency is harmful to the environment
There are reasons to worry about the impact of cryptocurrencies on the environment. Some cryptocurrencies adopt consensus mechanism, which uses computing power and a large amount of energy to verify and confirm transactions. Over time, a token, Bitcoin, has become more and more popular, and large mining companies have emerged to monopolize the encrypted mining market. Mining sites all need a lot of energy to provide power for mining equipment, and the total network energy consumption is equivalent to that of some small countries.
However, the environmental impact depends to a large extent on the energy used in mining operations and the impact of its energy use on the power grid.
If mining operations obtain most of the electricity from the power grid powered by fossil fuels, the impact on such intangible but valuable goods is excessive carbon pollution, and its future and benefits to mankind are uncertain.
On the other hand, if mining operations are mainly driven by sustainable energy, the impact on the environment will be less. Moreover, not all cryptocurrencies are verified using energy-intensive mining. Cryptocurrency and blockchain technology are constantly developing, and some people are taking measures to reduce their environmental footprint.
5. Cryptocurrency is a fraud
Cryptocurrency has become a transaction method accepted by many retailers and businesses. People accept them in personal transactions, and the government is also trying to find ways to regulate them. Most cryptocurrencies have no programming, code or malicious human intent to take money from them. However, people created a scam to try to swindle away cryptocurrency or money.
In a cryptocurrency scam, someone may try to accept an unauthenticated transaction, or pretend to be a government official who calls to demand that the debt be repaid with cryptocurrency. Although it is impossible to eliminate the possibility of becoming a victim of fraud, knowledge and awareness can help reduce the chance of it happening to people.
6. Cryptocurrency is the real currency
The International Monetary Fund defines currency as a widely accepted means of value storage, unit of account or medium of exchange that can be converted into price. Due to the lack of guidance from the Federal Accounting Standards Board and generally accepted accounting principles, accountants were instructed to account for cryptocurrency as an intangible asset with an infinite life, and to measure any cryptocurrency asset by cost rather than value. Many vendors accept Bitcoin, Ethernet (ETH) and other cryptocurrencies in exchange for products - they can also convert their cryptocurrencies into legal tender on many cryptocurrency exchanges.
7. Cryptocurrency will replace legal tender
Cryptocurrency is relatively new, and legal tender has existed for centuries. If you want to replace legal tender with cryptocurrency, you need to adopt a large number of cryptocurrencies. Once the value and purchasing power are established, this is possible. If merchants start to price with cryptocurrency, more people will start to use cryptocurrency to buy goods and services, which may become a trend.
However, the government and officials will not easily give up the legal tender, because the control system for tax and government-funded projects and services has been established. Without taxes, the social projects on which people live will disappear, and other government funds will also dry up. In addition, due to the decentralization of cryptocurrency, there is no way to control inflation through monetary policy.
The modern tools used by central banks to curb inflation and unemployment while boosting economic growth have been developed for more than 100 years. The complete decentralization of funds through cryptocurrency will have an unknown impact on a country's economy. Since blockchain technology and cryptocurrency have no built-in tools to affect inflation, employment or economic growth, it is necessary to create new monetary policies and tools.
8. Cryptocurrency is a fashion
At one time, computers, the Internet and e-mail were considered to be only interested in a small number of technology fans. Now they are necessities of modern personal and work life. It is difficult to predict the trend of cryptocurrency in the coming decades; However, the technology they introduced and the products they inspired may continue to develop and improve.
Decentralized financial applications are taking shape, attracting the interest of financial institutions and consumers. The government is exploring ways to implement legally recognized cryptocurrencies, which are linked to assets with more stable prices. Some enterprises are investing heavily in Bitcoin and alternative currencies.
conclusion
Technology giants are studying the method of integrating reality and digital, using blockchain technology as the basis of this integration, and creating irreplaceable tokens for anything imaginable. You can create tokens for any assets and values assigned to them; Virtual and reality are in conflict, and cryptocurrency is likely to be involved.