Policy
AI image revolution has come, how far are we from the meta universe ecology generated by AI?
In the scientific and technological circles, 2022 is the year of artificial intelligence. In the past 12 months, we have seen the explosive growth of AI based art, tools, writers, music composers and skin analysis. According to some critics, the AI image revolution has arrived, which will affect the income of artists. The following content will answer for you.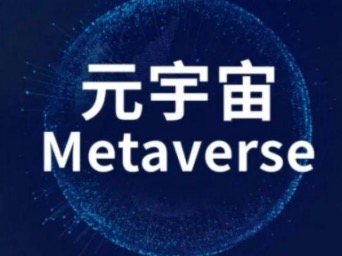 1、 Counterfeiting in the Metauniverse
There is no doubt that the star in this field must be AI image generator. On social media, computer created vivid digital illustrations and simple text prompts have gradually replaced ordinary photos. At present, we can see this technology in the meta universe. Earlier this year, Mona launched an AI Material Designer, which allows creators on the platform to create textures for objects without using code.
Their CEO told the reporter of TheBlock: "We are actively committed to building these types of tools and integrating them into the creative channels of our community. We can get away from using AI to generate assets and the whole in user Mona." However, it is not common to accept AI image generation.
According to some critics, the AI image revolution has come, which will affect the income of artists. Last week, the Chinese government effectively prohibited the creation of waterless printed AI generated media. Adobe began to sell AI generated photos as stock images, which threatened the income of creative personnel. The artists also mounted the top of the "exploration" section of the computer-generated image ArtStation to express their dissatisfaction. It is a new concern that the pictures of people using meta universe AI may be manipulated.
In a worrisome case study, a fictional person in the technology magazine Ars Technica was created from seven photos of a volunteer. With this small data set, they can put John in a series of different photos. This includes a pornographic photo, a paramilitary uniform and an orange prison jumpsuit. Although these examples may seem a bit scary, a larger dataset or a more complex dataset AI may produce more images that violate the law.
2、 How far will the AI image revolution go before the meta cosmic ecology?
However, since video now accounts for the majority of Internet traffic, the biggest risk in the meta universe does not lie in photos. In recent years, it seems that a platform like TikTok has become popular rapidly. The real danger comes from the fully realistic meta universe avatar. In a strange dystopian future, this huge mine composed of user generated videos can be used as a huge data set. Whatever the intention and purpose, the form used to create walking and speaking cannot distinguish the real you.
False identities that deceive people into establishing relationships with fictional online characters can change dangerously. Instead of stealing one or two photos, why not become them in a virtual environment? As more time is spent online, identity theft increases. In the United States, the Identity Theft Resource Center reported a 36% increase in 2021 compared to 2020. The meta universe platform will have to work hard to ensure that the problem will not expand in the artificial intelligence driven virtualization.
3、 AI Image VS Creator
One artist who is not satisfied with AI art generator is Polish fantasy artist Greg Rutkowski. This year Rutkowski has become the most popular source of inspiration for AI image generator. The reason is not difficult to understand. His highly recognized style has been used in various game art works, including Dragon and Dungeon, Sony's Horizon Forbidden West, Ubisoft Era and Magic.
In September, he reflected to TechnologyReview that his AI imitation of art was flooded: "Only one month. What about a year later? I may not find my works there, because the Internet will be full of Internet AI art... This is worrying." He has entered the field of NFT famous brands, including Burberry, Givenchy, Louis Vuitton and Prada.
A virtual Gucci bag for Robox in May costs more than the real thing. However, when we can use text prompts and AI, why do we need numbers when producing virtual clothes in real time? Don Gossen, founder and CEO of NeverminedAG, believes that there is a middle area where big brands can still provide inspiration or play a leading role.
"In practice, this may be similar to the Warhol factory. Artists provide avant-garde influence and can supervise workers to create works in the image of artists. This requires full transparency in the creative life cycle. From inspiration to production to sales, each contributor and contributor is registered in the value chain and belongs correctly."
4、 Promote creativity with AI
Nevertheless, we should not be so disappointed with AI driven content creation. Yassine Tahi, co-founder and CEO of Kinetix, said that Kinetix allows users to create companies that generate emoticons for customized AI for virtual creation.
According to him, AI is becoming the operating system for building the meta universe: "For us, it is the biggest change in the rules of the game, which will promote the adoption and participation of virtual... The benefits are twofold: professionals can iterate and build new experiences faster, and users can expand their skill sets and suddenly become virtual creators."
For others, the AI train has already left the station. Our job is to seize this opportunity to board the train.
In August this year, Decentraland held its own Metacosmic Art Week. This activity is for doing. AI modeling architecture is characterized by poetry reading and marketing visual effect produced by AI poetry reading. In the meta universe, there will be many AI as NPC and support robots. We have the function from text to video. In the experience construction from text to 3D, the model will obviously accelerate.
summary
To sum up, the entire business model may be threatened by the meta universe. The rise of digital fashion is one of the emerging fields of virtual economy. When used in the creative industry, if properly used, it can improve productivity, but it will not replace human artists. For the meta universe, generating artificial intelligence is an incredible opportunity, which can and should be used to create a better meta universe experience.