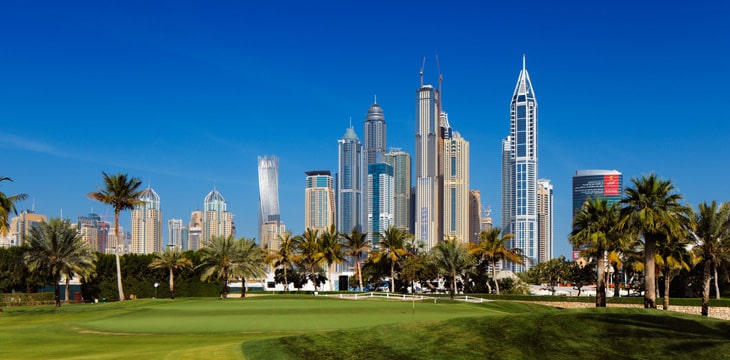 Policy
UAE new reporting requirements targets real estate transactions settled with digital currencies
The United Arab Emirates (UAE) has introduced a new compliance management and anti terrorist support (AML / CFT) reporting requirement for property transactions settled with digital assets. The order requires real estate brokers and law firms to report all real estate transactions involving all total digital assets
The order was issued jointly by the Ministry of justice and the Ministry of Commerce and the financial intelligence unit. Such reports should be submitted to the financial intelligence unit and applicable to the company and the person
This standard requires that transactions conducted in cash equivalent to or higher than 55000 dirhams (about US $15000) and other assets derived from digital assets must also be reported to the government
In a press release issued by the Ministry of foreign relations and international cooperation of the United Arab Emirates (mofaic), the government department indicated that this standard is committed to severely cracking down on money laundering and supporting terrorist organizations and individuals. Abdullah Sultan bin Awad nuenka, the Minister of justice of the United Arab Emirates, stressed that the standard would address the "known and ongoing risks" in the region.
Ali Baba Faisal barawi, head of the financial intelligence unit, and Abdullah bin tuk Yani Mali, Minister of economy, also expressed the same view
"This new method will improve the quality of the financial intelligence obtained by the financial intelligence unit, and will be used to track the abnormal liquidity of assets or investments as part of our fight against money laundering and support for terrorist organizations," baalavi said.
The UAE has built its digital asset and Web 3.0 center position
This requirement is introduced in the context of more and more real estate companies in the region gradually accepting digital asset payment. DAMAC, a luxury real estate developer, is such a company
According to Bloomberg News Agency, the digital asset sales market in the United Arab Emirates has also deeply attracted Chinese citizens from banned countries such as Iran and Russia. The UAE lacks a ban on such countries, which has also become the focus of the financial behavior special investigation group (FATF)
In addition, the UAE once again pursues the goal of becoming a global digital asset center. Government departments have already established digital asset control regulations and established the virtual asset regulatory authority (vara) to implement the standards
In a recent action, the government department of the United Arab Emirates also announced a "metaverse strategy" to become one of the top ten metaverse economies in the world and create 40000 jobs in the website space.