Policy
What are the benefits of using smart contracts? In what areas can it be used?
Earlier, I introduced what is a smart contract. A smart contract is a technology that intelligentizes contracts in life and can be automatically executed by programs when certain conditions are met. Smart contracts can be used in many fields. Therefore, some new investors will ask why they use smart contracts? What are its benefits? What can it be used in? Then, let's follow Xiao Bian to have a look.
What are the benefits of using smart contracts?
The smart contract blockchain provides various benefits, including speed, efficiency, accuracy, trust, transparency, security and savings, as described below.
Smart contracts use computer protocols to automate operations, thereby saving time on various business steps. Automation protocols circumvent the need for brokers or other intermediary services to allow long signed legal contracts, thereby reducing the probability of third-party control.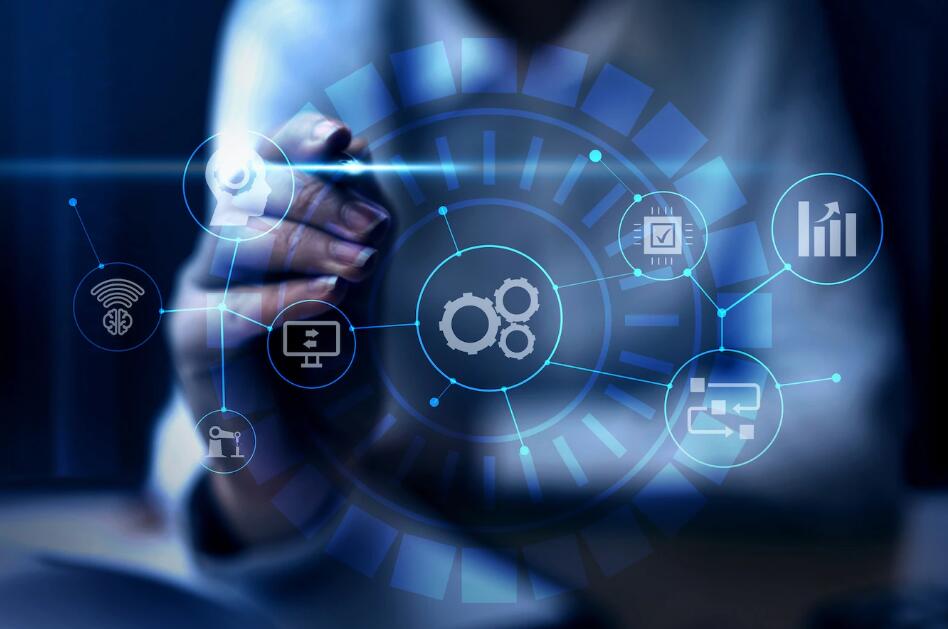 In addition, the lack of intermediaries in smart contracts can save assets. In addition, all interested parties can thoroughly understand and browse the terms and conditions of these contracts. Therefore, once the contract is signed, it is difficult to withdraw. This ensures that the transaction is completely transparent to all interested parties.
In addition, all files stored on the blockchain are copied several times, allowing the original to be repaired when content is lost. Smart contracts are encrypted, and cryptography maintains that all files are not forged. Finally, the smart contract also avoids the errors caused by manually filling in multiple reports.
In what areas can smart contracts be used?
Smart contract is characterized by certainty, practicality, autonomy, observability, verifiability, decentralization, etc. It has broad application prospects in the following aspects.
1. Digital identity
Smart contracts enable users to have and control their digital identities, and build a personal network where users are paramount, such as personal data reputation and digital currency; At the same time, it can also specify who can or cannot share the data with others.
2. Data record
Smart contracts can realize the automation of compliance, improve the transparency of data, reduce service costs, and complete the automatic resolution of records. For example, using smart contract technology to manage clinical trial data can improve data transparency.
3. Securities
Based on smart contracts, the securities workflow from intelligent terminals to terminals is completed. Capitalization of equity structure table management can greatly simplify its workflow, such as assisting private companies in automatic dividend payment, stock split, liability management and other processes. Symbiont, a blockchain securities company, is now promoting the transformation of individual share certificates to encrypted blockchain signatures.
4. Finance and trade
Smart contracts can facilitate the simplification of global product migration and bring higher asset liquidity. The automatic initiation of credit certification and commercial payment process can establish a more effective and less risky step among users, suppliers and financial institutions.
5. Internet of Things
Use smart contracts to establish a consumer market between devices, establish a permeable and transitive economic application, which has both privacy and the value of digital currency, and promote service and resource sharing, such as Blockchain IOT
6. Supply chain
Smart contracts can provide higher visibility for each link of the supply chain, simplify multiple organizations to the system, coordinate with IoT devices, track managed properties and products, and reduce fraud and theft risks. For example, Everledger and IBM have used blockchain in the supply chain to improve its visibility.
7. Insurance
The insurance policies in the smart contract system are digital and stored in the blockchain leader, so they cannot be forged; At the same time, it can automate the insurance claim process and provide instant processing, verification and payment services. The insurance marketing based on smart contracts can provide intelligent customization services, and can automatically match the best insurance scheme according to the insurance type, time, duration, compensation records, etc., greatly reducing the service cost of the traditional insurance industry.
8. Distributed Computing
There are many algorithms in the world that connect the blockchain network to carry out mining. Using smart contracts, it can realize intelligent matching between idle nodes as computing resource providers and users, make full use of computing resources, simplify the measurement service specifications, and reduce the cost of measurement services.
Speaking of this, I believe you have a certain understanding of the benefits of using smart contracts and the fields in which smart contracts can be used. In general, the blockchain based smart contract is an application that cannot be tampered with, and can be applied to any field related to simple logical contracts. How broad the scope involved is! With smart contracts, data on the network can be traced and confirmed, computing resources can be fully utilized, and multiple parties can monitor and ensure the implementation and security of the contract. This saves notarization procedures to a certain extent, saves time and reduces costs for the implementation of various legally binding contracts.