Policy
What is Voyager (VGX currency)? How to choose a Voyager token wallet?
Facts have proved that the decentralized financial sector is one of the most obvious sub industries of the blockchain industry, and many projects have joined the market to provide new functions and use cases. Voyager is such a project. It is described as a decentralized blockchain based broker, allowing customers to connect to different trading platforms and markets. So, let's take a look at what Voyager is.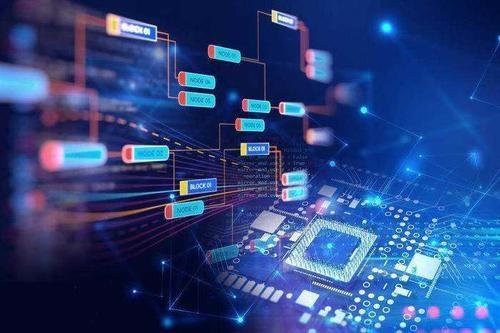 What is Voyager (VGX currency)?
Voyager is a broker mobile application that allows users to buy, sell, swap, and invest in cryptocurrencies. The Voyager application is suitable for iOS and Android operating systems, which is why this software represents a significant project. In order to enable traders and investors to make full use of their transactions, Voyager (VGX currency) connects its customers to different cryptocurrency exchanges and markets.
Users can trade, swap and invest more than 60 cryptocurrencies and currencies in an application that promotes wealth freedom, and help cryptocurrency traders effectively manage their asset allocation. Voyager (VGX currency) also provides solid rights and interests for customers who deposit the minimum monthly balance without locking up funds. Users can get compound interest of more than 30 available cryptocurrencies, including BTC, Ethereum, Polkadot, Dash, etc.
The Voyager application does not deduct any investment fees, which is not common in brokerage services and products. In addition, Voyager is the only broker application that allows customers to get compound interest.
How to choose a Voyager token wallet?
The Voyager application itself provides a wallet for storing Voyager (VGX currency) and other supported cryptocurrencies. You can also store the VGX in any other wallet suitable for ERC-20 currency. The type you choose may depend on how much you must store and what you are prepared to do.
Hardware wallets or cold wallets (such as Ledger or Trezor) bring the safest choice for storing cryptocurrencies based on offline storage and backup. However, they may need more technical knowledge and are more expensive choices. Therefore, they may be more suitable to deposit a large number of Voyagers (VGX coins) for more experienced customers.
The software wallet brings another choice, which is free and easy to use. They can be downloaded as a smartphone or desktop application, and can be hosted or unmanaged. The private key is managed and backed up by the service provider on your behalf. The unmanaged wallet uses the security elements in your device to store private keys. Although convenient, they are considered less secure than hardware wallets, and may be more suitable for a small number of Voyager (VGX coins) or more novice customers.
The online wallet or online wallet is also free and easy to use, and can be browsed from multiple devices with a web browser. However, they are called hot wallets and may not be as secure as hardware or software alternatives. Because you may rely on this platform to manage your Voyager (VGX currency), you should choose a service with good reputation and a good record in security and escrow. Therefore, they are most suitable for those who own a small amount of cryptocurrency or trade more frequently.
Kriptomat provides a secure storage solution that allows you to easily store and trade your Voyager (VGX coins). Using Kriptomat to store your Voyager token can bring you enterprise level reliability and user friendliness.
When you choose our security platform as your storage solution, you can buy and sell Voyager (VGX currency) or trade it into any other cryptocurrency in a moment.
Speaking of this, I believe you have a certain understanding of what Voyager is. In general, Voyager aims to deal with some of the most common problems encountered by traders and crypto investors when trading on various exchanges. The problems include inconvenient transportation, lack of connectivity, huge costs and lack of transparency. The Voyager (VGX currency) application makes transactions browsable, fast and user-friendly, and no commission is charged for conducting transactions through the application. As Voyager (VGX coin) solves some major problems in encryption transactions, it may become an indispensable part of the growing DeFi field.