News
What is the key to profit from investing in digital currency? What skills do I need to learn?
In the digital currency investment market, there is no limit on the rise and fall. Investors must feel that the risk is high when they first contact digital currency investment. They have no adequate measures to deal with market changes, either to pursue the rise or to choose hot currencies. In this transaction process, I have not carefully studied it myself. It is difficult to make profits like this. In addition, digital currency itself has no limit on the rise and fall. Overnight positions may occur frequently. Some may rise sharply overnight, earn a lot, or fall to the bottom overnight. So, what is the key to profit from investing in digital currency? What skills do you need to learn? Next, let's have a look.
What is the key to profit from investing in digital currency?
1. Pay attention to the large fluctuation rate
Any investment commodity, including individual stocks, trust funds, revolving certificates, etc., has the potential for appreciation due to its ups and downs. Digital currency is particularly concerned, precisely because of its high volatility and great frequency within a day.
Even excluding dog coins and other extreme cases, in terms of general digital currencies such as BTCBitcoin and Ether ETH, when encountering an upward trend, they will not only increase by one or two times. If there are important news in the market, the value added rate will be tens or hundreds of times. The amplitude is so great that the value added rate is naturally high.
2. Stable interest collection creates cash
Digital currency, like real currency, has a borrowing market. It is organized to use digital currency as collateral to carry out new trading activities or advance cash flow. Those who are willing to provide some digital currencies can obtain stable interest.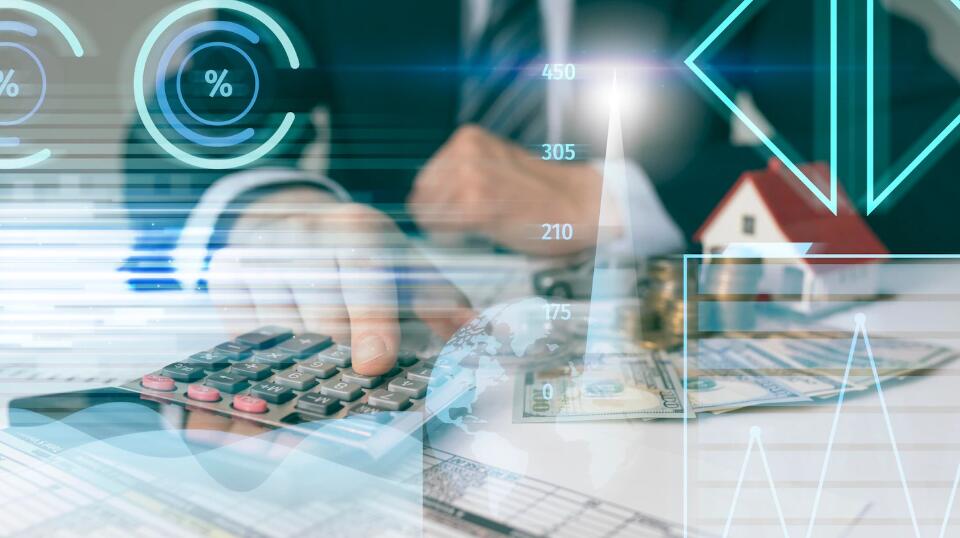 In terms of yield, it is generally based on 10%. If the choice is correct and the opportunity is correct, some interest collection plans will even have 20-30% yield.
3. Increase the attention of large customers and invest in succession
No matter how much you invest in any commodity, "rotation of goods" is always the first law. The market is large, there are many assets, and there are naturally great profit opportunities. At present, the Federal Reserve is in the stage of quantitative easing. Assets are flooding the world, US stocks have risen to historical highs, and digital currency has become another new market.
At present, not only the existing digital currency enthusiasts are eager to invest, but also major traditional banks, investment banks, large investment funds, large enterprises, etc. have been put into the market in succession. The most famous example, of course, is ElonMusk, who has been very high-profile recently. No matter what his real shareholding is, it can be seen that the market will only pay more attention to and invest in digital currency.
4. Daily use expands and demand increases
Although digital currency advocates decentralization, it is not "far from the ground". All kinds of digital currencies have corresponding paths in daily life to strengthen the application of digital currencies. At the same time, more and more enterprises and organizations begin to accept digital currencies after the boom in 2020.
5. Rich currency facilitates risk management
As the saying goes: don't put all eggs in one basket. The reason for investing in digital currency is the same. With more and more types of digital currency and more diversified investment components of each investment institution, retail investors can slowly create more detailed positions.
Make good use of the characteristics of different loan currencies in the market, including stable currencies, which can both hedge and avoid risks, and combine with various anti erosion tools to ensure long-term profitability.
To invest in digital currency, you must learn the skills of four exchanges
Tip 1: Set a stop loss/stop profit position when entering the market
You should make a profit with digital currency. First, you should be familiar with and make good use of different digital currency transactions, including the most commonly used Binance security. There will be "anti erosion tools" in it. If you have designed an anti erosion/anti earning position when you purchase the loan currency, you can control the heart water price and each transaction risk, and win a large profit!
For example, if the stop loss is set to fall by 5 to 10%, and the stop profit is set to be more than 20% of the gross profit, even if the profit rate is only 40%, it can be profitable in measurement. As mentioned above, digital currency fluctuates rapidly in one day, with an absolute increase space of more than 20%.
As long as it is repeated, the profit can be measured thousands of times!
Tip 2: Grid trading
Because digital currency has a large range, it is particularly suitable for trade. "Grid trading" is one of them. When you set up a category, the system will automatically trade. With a range of "grid trading", if you operate properly, the annual income can reach "50% to 300%".
Tip 3: Create a comprehensive portfolio
Although we think that investing in digital currency will help increase asset value, we definitely do not encourage all in, and certainly do not need all in.
Digital currencies can be divided into high amplitude or low amplitude currencies. You can share them equally in portfolio, including more stable currencies and more catch-up currencies. Naturally, you can also take a macro view of the overall financial situation and distribute traditional individual stocks or digital currencies to achieve the goal of "advance can be attacked, retreat can be defended".
Tip 4: Make good use of stable currency
The advantage of stable currency is that the rate is relatively stable compared with cash/French currency, and digital currency can be purchased quickly. In addition, if interest can be collected in a stable currency, there will also be some benefits. Reserve stable currency, which can be regarded as a choice of advance, attack and retreat!
Speaking of this, I believe that you have a certain understanding of the key to profit from investing in digital currency and the skills you must learn to invest in digital currency. In general, I remind all investors here that although investing in digital currency is a very popular project at present, after all, investment is accompanied by certain risks. You must have a comprehensive understanding before entering the site, and do not invest blindly.