News
What is Web3.0? Why is Web 3.0 important?
The Internet, also referred to as the Internet or the network, has undergone tremendous changes since it came out as Web1. With the continuous development of technology and the rapid development of customer demand, it is natural that the network also takes advantage of the trend to carry out transformation. According to Web1, content consumption and simple interaction can be carried out. The rapid development of smart phones and mobile network access has promoted the formation of Web2, which allows users to consume and create their own content. Now, the new concept of Web3 in the future has emerged. So, what is Web 3.0? Why is Web 3.0 important? Next, let's take a look.
What is Web3.0?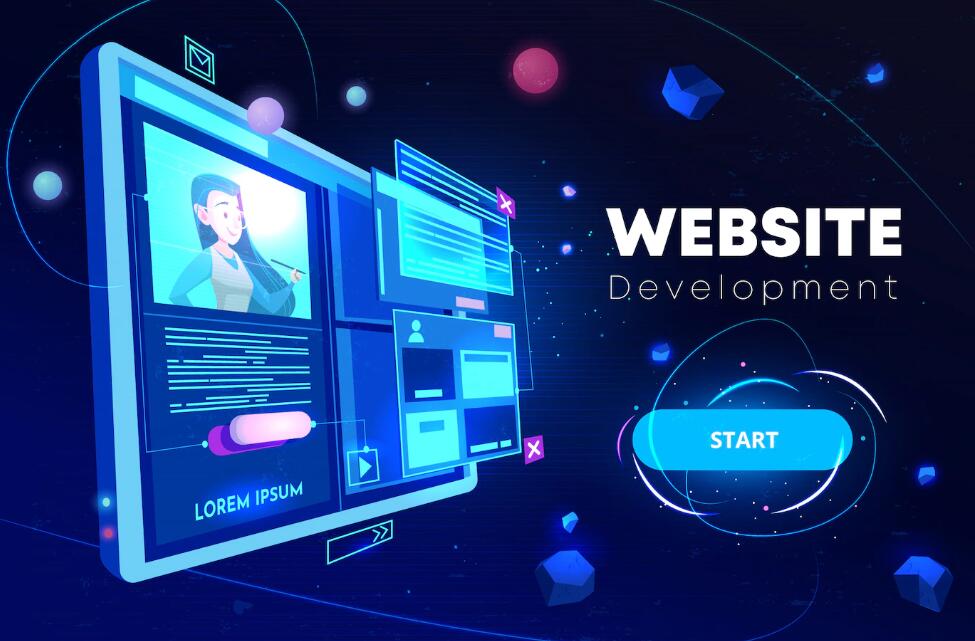 Web3.0 is a new era network with blockchain as its main axis. Unlike other generations of Web3.0, it emphasizes the use of digital currency, NFT, blockchain and other technologies to create the relationship between users and the Internet. The biggest feature of Web3.0 is decentralization. Customers can no longer rely on any corporate organization to use the network, and the central organization can not provide any one-sided services, so that the exploitation of the intermediary layer can subside, so as to give consideration to privacy Open and reliable internet. To understand Web 3.0, we should also understand the evolution of Web 1.0 and Web 2.0.
Web 1.0 (1991-2004)
Web1.0 was in the period when the network began to be widely used between 1990 and 2004. At that time, people were still using Windows 2000, Windows XP and other operating systems to access the Internet, and most customers could only query information, and could not publish any comments and interactions. Just like a library or millions of read-only databases, developers could only provide information to customers.
Web 2.0 (2005~present)
Most of us are in the era of Web 2.0, which is different from the previous network generation. Web 2.0 has brought more communication between people. Most people can share their views and lives to everyone without being developers. This has also created many social platforms and apps for users to communicate and create, such as Facebook, Instagram, Twitter, YouTube, etc, In addition, the invention of smart phones has deepened the number of community interactions.
However, the development of online community has recently begun to evolve some problems, namely, the community platform is becoming more and more commercialized, and the communication between customers is becoming more and more business-oriented. The platform also grasps the appearance and interests of users through internal databases and algorithms, and starts to push a bunch of advertisements, so that the privacy of users and other central organizations can increasingly control customers and other issues begin to come to the surface, Therefore, the topic of Web 3.0 has become mellow.
Web3.0 (2010~)
As for the problem of Web2.0 mentioned above, Web3.0 focuses on the characteristics of decentralization. The platform is jointly managed by everyone, and does not belong to anyone. The data is stored in every corner in a decentralized manner, and no organization can master it. The transaction currency used is the virtual currency issued by the decentralized organization. In addition, Web3.0 also has four features, namely, semantic web, artificial intelligence The above four elements of 3D graphics and Ubiquitus sound very astringent. In short, in the future, not only developers and computers will communicate with each other, but computers and computers will communicate with each other to solve some basic problems to improve efficiency, and artificial intelligence will analyze data, filter and provide the most suitable information for users to meet users' needs. Then, the 3D network era will be created, Let users interact with the universe and people in 3D virtual avatars, and with the rise of 5G, everything is connected, forming a future 3D website space with artificial intelligence and ubiquitous network.
Features of Web3.0:
Decentralization: As mentioned above, because Web 3.0 operates under the decentralized protocol, all data is stored and distributed, which is conducive to solving the dependence and control on any centralized platform such as Facebook and Google.
Permissionless, Trustless: Web3.0 applies open-source software, which means that all code is open to everyone, so that users can participate without relying on a trusted platform or complying with the specifications of any regulatory agency.
AI, machine learning: In the Web3.0 generation, AI will also be widely used to enable computers to understand information as people do, imitate people's self-learning ability, and independently improve problems.
Connectivity, Ubiquity: computers and computers can communicate with each other to solve basic problems, greatly increasing efficiency, and 5G and the Internet make the network ubiquitous.
Why is Web 3.0 important?
Decentralization is the key to the operation of Web 3.0. It provides users with a network that does not need permission and trust. It can store the Internet in various locations at the same time, thus breaking up a large number of databases owned by Google, Facebook and other technology giants. It will also enable computers to imitate the way people interact and learn by applying semantic networks, artificial intelligence, machine learning algorithms and other technologies.
Web3.0 provides users with more utility, enabling them to go beyond social networks and online shopping, enter a better connectivity and ubiquitous global, and make the network more intelligent and secure.
It reduces reliance on centralized data repositories. Relying on verifiable data scarcity and monetized virtual assets is conducive to curbing the risk of hacker invasion and data leakage, so that users can own their own data and track any data trace.
Web 3.0 has been applied in many real applications, such as education, virtual assistant, social media, access, messaging, etc. For example, if you need to buy tickets or simply make an order, you can use the personal suggestions of the virtual assistant. The data assistant can also communicate with the intelligent device connected with the assistant to help you check whether some objects in the storage room are used. It is said that such immersive technology will change every industry. Whether it is the NFT market, cryptocurrency market, virtual games, social audio, applications or blockchain games, Web3.0 will play a central role in determining the future of these fields. This is indeed the future of the Internet.
Having said that, I believe you have a certain understanding of what Web 3.0 is and why it is important. In general, Web3.0 has great potential to regulate the economic field by eliminating human intermediaries and intermediaries, and has established a financial ecosystem based on point-to-point, direct, transparent and secure, in which assets and identities are stored on secure distributed ledgers. This gives individuals full ownership and control of their content.