News
What are the types of cryptocurrency? Why are there so many types of cryptocurrencies?
What are the types of cryptocurrency? Why are there so many types of cryptocurrencies? Cryptocurrency is any digital or virtual currency, which uses cryptography, decentralization and consensus mechanisms to protect transactions. In short, cryptocurrency is a decentralized digital currency designed for users to use directly on the Internet without any intermediary. So do you want to know the types of cryptocurrency? Let's take a look.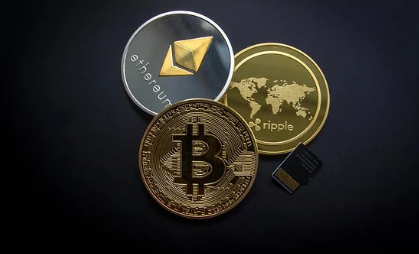 What are the types of cryptocurrency?
1. Bitcoin
Any discussion about cryptocurrency will at least mention Bitcoin, which is an original cryptocurrency. It is the most popular cryptocurrency in the world and enjoys the highest valuation. However, Bitcoin has experienced extremely uncertain fluctuations many times in its history. It develops as a point-to-point cash transfer system and provides inspiration for the new virtual currency ecosystem.
2. Ethereum
The second choice in the top-level cryptocurrency list obviously points to Ether or ETH, which is the native cryptocurrency of the Ethereum network. ETH is one of the important encryption assets, because Ethereum is an open source blockchain for developers to create decentralized applications and other cryptocurrencies. Most importantly, it is the second largest cryptocurrency in terms of market value. With the large-scale expansion of Ethereum's centralized application ecosystem, the value of Ethereum has increased significantly.
3. Ripple coin
XRP, the official cryptocurrency of the Ripple blockchain of the digital payment network, is also one of the well-known cryptocurrency types in this list. It is specially tailored for digital payment and provides faster and more efficient tools to promote global payment. In addition, Ripple and XRP will provide services for third-party development use cases of other XRP applications.
4. Caldano
The next entry in the popular cryptocurrency type also brings choices like Cardano into the equation. The Cardano blockchain uses ADA cryptocurrency, and the unique highlight of this cryptocurrency is the consensus agreement. The peer reviewed Ouroboros blockchain protocol is an effective way to achieve decentralization while maintaining better security and scalability.
5. Dollar coins
The discussion of different types of cryptocurrencies will also attract people's attention to USD Coin. It actually claims to be the first digital dollar backed by US dollars. Compared with other cryptocurrencies, the dollar coin ensures better stability, thus providing a better range of digital payment use cases. Therefore, the dollar coin is the right choice to use cryptocurrency without worrying about the loss value.
6. Link
Chainlink blockchain with LINK cryptocurrency is also eligible to become another top supplement of popular cryptocurrencies. You should note that LINK uses real data and out-of-chain computing in an effective way. Subsequently, blockchain ensures that all users' encrypted transactions have better security and reliability.
7. Lanyard
The list of stable currencies in popular cryptocurrencies will obviously include the name Tether or USDT. It is a stable currency and may be the first cryptocurrency backed by legal tender (i.e. US dollar). In addition, you should also note that Tether is actually the largest stable currency in terms of market value.
8. Stars
Stellar is another cryptocurrency network with popular local cryptocurrency Lumen or XLM. The encrypted network has been customized as an open network for storing and managing funds. At the same time, the platform provides the flexibility to create, send and trade digital currencies.          
9. Dog coin
Dogecoin or DOGE is one of the most famous cryptocurrency types, which is created to imitate cryptocurrency. However, the value of cryptocurrency inspired by meme increased significantly throughout the early summer of 2021. Even Elon Musk, the chief executive of Tesla, expressed his views on dog coins and eventually helped promote the value and popularity of dog coins.
10. Boca
The last addition of popular cryptocurrency types will attract people's attention to Polkadot. The blockchain network focuses on improving the seamless exchange of information and transactions between blockchains. Therefore, it will play a key role in promoting the scalability of blockchain networks. The platform improves data and identity security standards, and gives full control to users.
Why are there so many types of cryptocurrencies?
Blockchain technology is open source, which means that any software developer can use the original source code and create new things with it. Developers have done this. At the time of writing, it is estimated that more than 10000 different cryptocurrencies are in circulation, and this number is increasing. As a reference, only four years ago, the number of cryptocurrencies exceeded 1000.  
Part of the reason for the surge is that it is relatively easy to create new cryptocurrencies. The source code of one can be used to build another. For example, the Ethereum network can be used to create your own personal digital coins. Sometimes, the "bifurcation" in the software code will change the rules about the management of cryptocurrency, which may lead to the creation of new cryptocurrency. Bitcoin Cash (CRYPTO: BCH) was created in 2017. Bitcoin bifurcation allows more transactions to be recorded on a single block of the blockchain.
The soaring price of cryptocurrency has led many developers to try to get a share of it. The use of blockchain technology is not only digital currency. Therefore, although some cryptocurrencies may be the foam that will eventually burst, the decentralized nature of this technology and its wide range of applications in software are two reasons for so many cryptocurrencies.
In general, the above content introduces in detail the types of cryptocurrency and the reason why there are so many types of cryptocurrency. I believe you will understand after reading it. In short, as cryptocurrencies continue to penetrate industries and departments around the world, their usefulness is very extensive and still expanding rapidly. Cryptocurrency is not just a payment network or digital currency; They are hybrid innovations that need to be embraced in order to continue their path of digitalization and development.