News
VRJAM announces the first exchange issue of its revolutionary meta cosmic currency, Vrjam Coin
VRJAM, the leading platform of Web3 live broadcast activities, announced today that it will pass the exchanges gate on November 30 Io and MexC launched their revolutionary new digital currency, VRJAM Coin will IEO. The current valuation of VRJAM's and Metauniverse crypto coin is 40 million US dollars, which has attracted 15 world leading web3 venture capitalists and investors.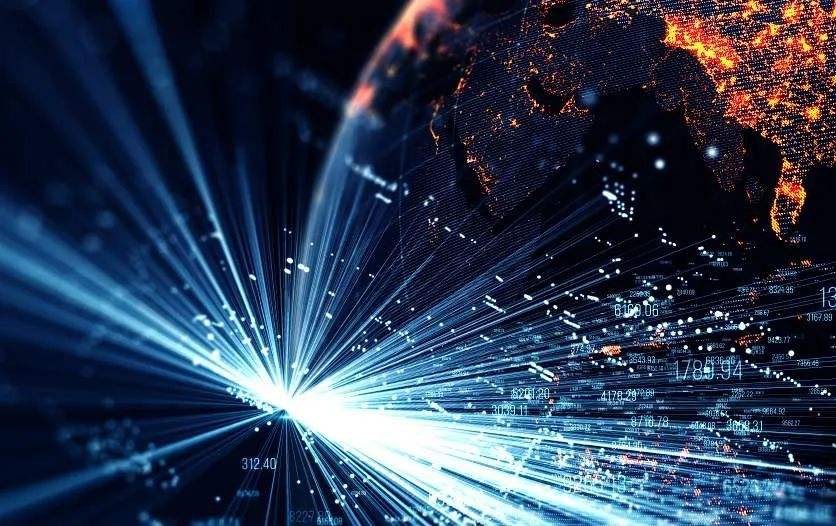 VRJAM launched an "alpha status" product to the market for the first time in 2019, and then promoted this business in four years, achieving double-digit growth year after year. The founder's tenacious approach eventually made the company a market leader in immersive live events in the UK, serving hundreds of high-quality content creators and brands.
At the beginning of this month, after four years of development and market validation, the public content platform of VRJAM was released. Download the current VRJAM platform application and sneak into the fifth dimension of virtualization, or render a customized avatar in the VRJAM browser application, and then buy the VRJAM NFT.
VRJAM provides a high-quality content platform for high-quality, immersive on-site activities. The platform is built based on years of customer service experience, such as Red Bull, Shangri La at Glastonbury Music Festival, Twitter (a company owned by Amazon), and even the Creative Industry Council of the British government.
The technology of VRJAM has also attracted the attention of blue chip technology brands, including Google (VRJAM is a Google campus entrepreneurship accelerator among the elite) and the largest game publisher Epic Games (Epic through its prestigious epic like huge grant program).
So far, the quality of VRJAM's local currency has been strongly verified by its total investment of 2.2 million dollars. So far, VCs and investors supporting VRJAM Coin include: NGC Venture Capital, Sky Vision Capital, DWF Lab, EnjFi, Gate Io Ventures, Animal Concerts, AU21, Stablenode, Axia 8, Jinn, Bahuan Venture Capital, Panony, TPS Capital and Oracle Investment Group.
The VRJAM coin is somewhat unique in the web3 vertical market because it focuses on consumer use cases. VRJAM Coin is also designed for consumers, brands and content creators to purchase and sell products, content and services in a rich virtual environment built on the VRJAM platform.
This fact means that the use of coins by consumers and brands has amplified the demand for coins. Through this additional demand, the token price is isolated from the storm of the encryption market to some extent, providing investors with a more secure and stable opportunity.
The VRJAM platform provides a wide range of use cases for its cryptocurrency, including buying and selling tickets, avatars, background passes, high-quality content and virtual real estate. The virtual real estate model of VRJAM is also unique. It provides a smart alternative to the traditional "meta universe land" investment model VRJAM website.
However, the most important part of the consumer use case addressed by VRJAM Coin is how consumers transform from Web2 to Web3.
The user acquisition strategy of VRJAM depends on the cooperation with global brands and content creators. Consumer viewers can get magical experiences for free on the VRJAM platform. By cooperating with top creators and brands to provide high-quality content that fans cannot obtain elsewhere, VRJAM has obtained a powerful user acquisition strategy, turning consumer audiences into account owners and coin holders on the VRJAM platform.
VRJAM has cooperated with some brands and creators to activate live activities and content animal concerts on the platform, polygonal studios, Snoopy Dogs, Billy Ray Cyrus&Avila Brothers' industrious Man Yuan Universe project, Roger Sanchez, Umek, DJ Fever, Jay Walla and Stanton Warriors.
VRJAM's play to ear incentive program strengthens and accelerates this strategy. According to the program, more than US $20 million of cryptocurrency will be distributed as consumer incentives and incentives to promote the adoption of VRAM technology.
On November 30, many key events will jointly create a successful market access for VRJAM Coin, including a series of super rare NFTs provided by top music artists to activate the NFT market of VRJAM. The local betting pools that launched VRJAM include breeding pools and traditional time locking pools, providing VRJAM communities with opportunities to increase investment, and introducing VRJAM Coin, MexC and Gate.io in two leading crypto exchanges.
The initial DEX product of VRJAM Coin has been launched on three leading IDO launchpads in the world, namely Trust Board, Kommunitas and Erax. Go to the IDO launchpads of VRJAM to invest and join the VRJAM community.
About VRJAM
VRJAM is an award-winning real-time platform for advanced virtual activities and immersive social games.
The VRJAM platform enables creators and brands to provide fans with an inspiring immersive experience and redefine fan participation in the Web3 environment. In the past three years, the platform has authorized some leading brands and artists to redefine the fan experience of digital space, including Carl Cox, Ultra Records, Twitch, Red Bull and Fatboy Slim.
These experiences are monetized by using VRJAM Coin, the local cryptocurrency of VRJAM, and by creating a revolutionary new NFT of VRJAM virtual local.
The on-site experience function of the platform, combined with the elegant smart contract infrastructure and the encryption native feature set, provides a new way for brands and content creators to present digital content and attract fans.
VRJAM's partner, consultant and investor communities include some leading brands in the blockchain field, including Polygon and Gate Io, as well as a series of top consumer brands, including Epic Games, a leading game publisher.