News
The five business fields of entering the metauniverse prior to others
The word "meta universe" is a very popular and widely used topic in 2021 and early 2022. Now this topic is still under discussion, although it is not as hot as before. However, different metauniverses from different companies are still under construction, and the number of recruitment is more than ever before. The following is a list of the first five industries involved in the metauniverse.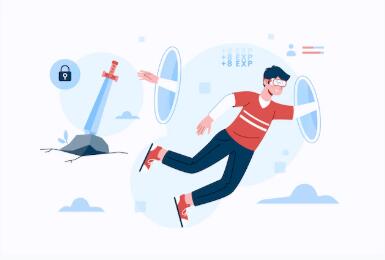 cinema
In recent years, the sales of movie tickets have dropped a lot. People have shifted from watching movies at the cinema to watching movies at home. In general, with fewer and fewer people going to the cinema, it becomes more difficult for Hollywood to make profits from films from all over the world.
With the development of Netflix, Amazon Prime, Disney+, etc., people spend less time watching movies in the cinema. In the current situation, the combination of cinema and staying at home seems to be the most perfect scene, because people can enjoy the experience of cinema without going out. They can still watch movies or TV programs, while their friends and family are present thousands of miles away. Therefore, the virtual reality experience on Oculus Quest (developed by Meta) has provided this kind of immersive experience. You can watch videos online with strangers or friends on the virtual sofa.
Music industry
The music industry is one of the first industries to try virtualization. Fortnite held its first virtual exhibition in February 2019, with millions of players participating. Similarly, Epic Games, Ariana Grande and Travis Scott replayed the program, setting a record of 12 million viewers.
Sports
Watching a football match or any sports match is a very social activity, and the social aspect is the core of the metauniverse. There are many places to watch football. If you are a diehard fan, the stadium is your favorite place. Therefore, depending on the culture and country, it may be a bar, restaurant, coffee shop, sometimes playing cup games on a large outdoor screen, or at home with family or friends. This type of activity is very suitable for gathering people in the metauniverse. By 2022, the global sports event industry is expected to reach US $27.18 billion. About 100 million people watch the Super Bowl every year. FIFA said that half of the world's population watched the 2018 Russian Cup.
latest fashion
The fashion industry is one of the first industries to invest in the universe, for several reasons. There is already a connection between fashion brands and video games. The character lightning from "Final Fantasy 13" was the spokesperson of Prada brand in 2012, and cooperated with Louis Vuitton to represent the famous brand in 2016. Skin, an alternative clothing in video games, has become popular due to the great success of the Game Heroes Alliance. In addition, players must take a long time to unlock these equipment.
Players spend thousands of dollars to buy video game skins to attract brands into space. Balenciaga appeared in Fortnite, Nike created a mini metauniverse in Roblox, and released one of the largest NFT series, Clone X.
Video games
Video games, especially multiplayer online experience, are the metauniverse before the metauniverse. They are very immersive, interesting, social and diverse. Most future experiences will be directly derived from or inspired by Warcraft, Fortress Night, Roblox, My, GTA Online and other games. Virtual must be interesting if it is to be sustainable. If people find the time spent in these virtual is boring or not rewarding, they will not stay there for too long. Game players are the most likely audience to join the MetaUniverse, which is why Epic Games and Sony and other companies have invested billions of dollars to develop MetaUniverse.