News
Seven Useful Cases of Blockchain Technology in Banking and Finance
One of the most exciting blockchain application use cases is the application of financial services, especially asset token in financial and physical assets. Previously, only institutional investors could obtain investment opportunities, and retail investors could also obtain them. Tokenization of assets eliminates the friction of free transaction of assets in the global market, allows investors to concentrate and diversify their investments in greater opportunities, and improves the liquidity and market depth of assets. Otherwise, assets will not be actively traded, and allows asset owners to obtain liquidity premiums. The following content describes the use of blockchain applications in the banking and financial industries.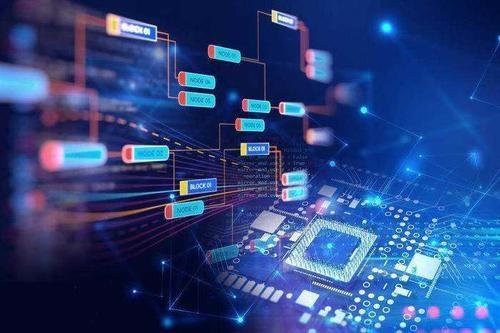 Global Payments
Blockchain applications provide a fast and secure way to edit tamper proof records of sensitive activities. This makes it an ideal choice for currency transfers and international payments. For example, Santander Bank launched the world's first transfer service headquartered in the blockchain in April 2018. "Santander One Pay FX" service enables customers to make international remittances on the same day or the next day when using Ripple's xCurrent.
Historically, Santander Bank reduced the number of intermediaries required in these transactions and improved the process efficiency by automating the entire process of the blockchain. As an important commercial bank, Santander Bank has many retail customers who will benefit from faster and cheaper payments, especially in international transactions. Blockchain technology can reduce the cost of these payments by eliminating the need for banks to manually process transactions.
financial market
The system built on the blockchain can also enhance the capital market. According to a report from McKinsey, the benefits of blockchain applications for the capital market include the following:
1. Acceleration of clearing and settlement
2. Unified audit tracking improvement of operations
Axoni, a start-up company headquartered in blockchain, was founded in 2013 to strengthen the capital market. Axoni recently announced the establishment of a distributed ledger network to control stock swap transactions. The network will allow both parties of the equity swap to maintain synchronization throughout the life cycle of the swap and exchange changes with each other in real time.
Commercial Finance
Traditional trade financing methods have always been an important source of pain for companies, as lengthy procedures often cause business interruption and challenge the management of liquidity. When exchanging information, such as origin and product details, cross-border trade requires many variables and transactions require a lot of paperwork. Blockchain is likely to simplify cross-border trade financing transactions. It makes it possible for enterprises to communicate more freely across national and geographical barriers.
Audit and Compliance
The incredible security features of blockchain applications make them quite convenient in accounting and auditing, because they greatly reduce the possibility of human errors and ensure the accuracy of records. In addition, once the account records are protected with blockchain technology, no one, even the record owner, can change them. On balance, blockchain technology may eventually no longer require auditors or work.
Combating money laundering
Similarly, the inherent encryption function of blockchain applications has greatly benefited them in the fight against money laundering. The technology supporting record keeping has realized "Know Your Customer (KYC)", that is, the company's procedure to identify and confirm its customer identity.
Insurance
Smart contracts may be the biggest use of blockchain in the insurance field. With these contracts, customers and insurance companies can manage claims in a clear and secure manner. Since blockchain will reject a large number of claims for the same accident, all contracts and claims can be recorded and verified by the network. This will eliminate any invalid claims.
For example, OpenID is a network developed by the American Insurance Services Association and IBM, which automates and simplifies insurance regulatory reporting on IBM's blockchain platform compliance program.
Transactions between peers
Although convenient, P2P payment services like Venmo also have some limitations. Some services restrict transactions based on location. Others demand payment in exchange for use. In addition, many of them are vulnerable to hackers, which is not attractive to customers who disclose their sensitive financial information. With all these advantages, blockchain applications can remove these obstacles.
summary
The above lists seven use cases of blockchain in the banking and financial industries. In addition, through the use of blockchain technology, previously illiquid assets can now be converted into their token forms, and can be subdivided, traded and settled on the chain cheaply and effectively. This can release the liquidity of small business owners, entrepreneurs, residential real estate owners and alternative investments (such as venture capital and private equity, commercial real estate and works of art that were previously illiquid).