News
Potential un-issued projects on Ethereum Layer2
Layer2 on Ethereum appears as a solution to supplement Layer1 scalability, and inherits Layer1 security and dispersion, but in Ethereum. Layer 2: According to the different underlying technologies, there are three extensible schemes, Statechannels.plama.Rollups. The following content will answer for you.
1、 Understanding in a broad sense
Blockchain is the underlying technology of Bitcoin, with a total of six layers of architecture: data layer, transport layer, consensus layer, incentive layer, contract layer and network layer. Layer1 corresponds to the data layer in the six-layer model Transport layer, consensus layer, incentive layer; Layer2 corresponds to the network layer and the contract layer.
2、 Understanding in a narrow sense
Layer 2 refers to the generic name of specific Ethereum expansion solutions, which is an independent blockchain that extends Ethereum and inherits Ethereum security. In fact, the term Layer2 was also born in Ethereum. Its main purpose is to improve the scalability and transaction volume per second (system throughput) of Ethereum. In blockchain, the problem of the impossible triangle has been raised for many years. People think that the dispersion is. The security and high performance of blockchain form the "impossible triangle". In the design, three features cannot be realized at the same time, only two of them can be satisfied. For Ethereum, its design concept has long put the urgency of reliability and decentralization above scalability.
3、 Layer2 has five main routes
Layer2 has five main routes to expand: status channel, sub-chain plamsa. side chain. rollup and Validium.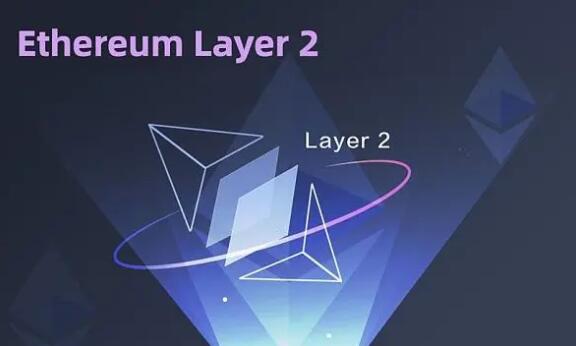 Status channel.
1. Status channel
The status channel allows customers to carry out several off-chain transactions, but only submit two transactions to Ethereum - one after opening and the other when closing the channel. In this way, you can do it. TPS promotes 1000, but this model only supports a fixed number of customers, not smart contracts.
2. Subchain
Plasma This is a low-key copy version of Ethereum, called sub-chain. (childchain), which can be extended to multiple levels. There are grandchild chains or great-grandchild chains on the child chain. Unlike the status channel, Plasma can support a flexible number of customers. However, the sub-chain does not have its own security mechanism. Data and security are dependent on the main network, and smart contracts are also not supported.
3. Side chain
The side chain is further than the sub-chain. It has its own consensus mechanism and security guarantee, further optimizing the transaction speed, and the most famous of which is Polygon. The side chain is related to Ethereum and can be operated independently. However, the side chain still has some obvious disadvantages. First, the data is isolated from the main chain, and the level of dispersion is worse than Ethereum.
4、Rollup
The core idea of rollup is to decouple consensus from execution, L2 executes transactions, summarizes a large number of transactions into a large batch number, and publishes the transaction results together. L and verify the validity of the transaction results through the confirmation mechanism.
According to the different confirmation mechanisms, it can be divided into: optimal rollup and zkrollup. The specific differences need to be described in detail later.
5、Validium
Validium also uses zkrollup confirmation method, but it is different from confirmation. Rollup stores data on the chain. Validium manages this data by a group of data notaries stored under the chain, so its security is poor.
Rollup confirmation method is different from confirmation. Rollup stores data on the chain, and Validium manages the data by a group of data notaries stored under the chain, so its security is poor.
summary
To sum up, DeFiSaver is a one-stop asset management solution applicable to a series of decentralized financial protocols and applications on Ethereum. It supports multiple types. DeFi protocol, including Maker.Fulcrum.Compound and dYdX.
The TVL of this project has always been very high. If the coin issue is worth expecting, it was very expensive to open an account in the past. Now, gas is low, and a few U will be completed.