News
Mobile phone brand Apple plans to launch its own meta universe while developing AR/VR earphones
According to the report of the editor of World Chain Finance, Apple plans to imitate its competitor Meta to launch its own meta universe. This online environment will accompany the debut of the company's hybrid reality headphones. Apple is also integrating a number of specific content, including productivity applications. Apple has no doubt that Apple will not launch new products without new content. This California group is looking for a software producer with experience in AR or VR visual effects to develop these contents.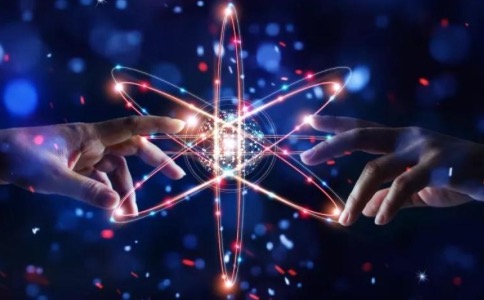 Apple is developing a video service using AR and VR
The company is developing a video service that will be launched with its hybrid headphones. With this service, it will be possible to view 3D content on the device. Apple has hired many well-known people to make these videos, such as movie producer Jon Feju. The company employs movie stars to create a first-class experience.
In addition, Apple is also developing virtual and AR based development tools. The company is working hard to develop the operating system realityOS of the headset to support its view. It is a framework that can realize the interaction between applications and services, such as Apple's Siri voice assistant, shortcut, automatic operation tool and search function. The operating system to be completed will include tools such as information, maps or virtual and or FaceTime. These applications are pre installed on the brand's products and can be used through headphones.
What will users be able to do?
Dave Scott, a former executive in Apple's auto division, has returned. He has expertise in robotics and medicine. Scott left the company in 2021 to lead the medical business Hyperfine. His return is good news for the inclusion of health related aspects. Apple may include health apps. This is installed by default on iPhone and Apple devices.
Yaniv Gur, Apple's senior engineering director, was recently transferred to the headphone design department. Previously, in addition to the iWork suite (Pages, Keynote, and Numbers), he was also responsible for Apple News, Books, and Notes applications. We can expect Apple to develop a series of work centered applications for its headphones.
According to previous reports, Apple will enable developers to easily port Mac software to headphones. Then these can be used in AR or VR. As a substitute for computer screen, the headset can enable users to conduct business activities. Recall that Meta's Quest Pro also has the office automation function. This attachment makes it possible to access the virtual workspace.
Following the policy of HoloLens of Meta Platforms Inc. and Microsoft Corp., it would be logical to include certain productivity features. For Apple's competitors in the market, productivity is obviously not a strong selling point. But it is an important aspect of any new AR/VR platform, as long as it is not unique.
Apple's 3D
What's important is that some of Jobs' descriptions make Apple look like it is planning to launch its own meta universe. The goal of Cupertino giant is to establish a 3D virtual environment that users can participate in, just like its competitor Meta. The job description released by Mark Goulman talked about the development of "link experience in 3D hybrid reality". He wrote: "You will work closely with Apple's UI framework, human-computer interface designer and system function team to push you to think outside the box and solve incredible difficulties and interesting problems in the field of 3D applications."
Apple will not use the term "meta universe" to describe its new system. Greg Joswick, senior vice president in charge of marketing, declared that "I will never use the word meta universe". At a recent meeting hosted by the Wall Street Journal. Apple CEO Tim Cook agreed. The leader who is confirming the bright future of AR feels that the word AR is not clear enough for the general public. He said that he always believed that it was important for people to understand what things were. He was not sure whether everyone knew what the meta universe was.
ending
This is not the first time that Apple has explicitly expressed its intention to join the AR/VR field. Two years ago, the company acquired NextVR. At that time, NextVR focused on providing high-quality 3D sports and music reports in VR on Quest devices. But this will change after the acquisition. In addition, according to recent reports, Apple will launch its hybrid headphones sometime in the spring of 2023. In addition, it is expected that the company's new system will be put into use at this time.