News
A quick look at five useful and free cryptocurrency data research tools
,Many people already knowDeFiLlama and Etherscan. In order to surpass the market, you need a tool to make yourself competitive.here you areFive little-known cryptocurrency research tools will help you find Alpha before others.
IArtemis - monitoring L1 data
Artemis allows you to monitor:Activities of developers on large chains; How many addresses andDApp interaction;The number of daily transactions on the chain changes over time; I useArtemis to discover which chains are most popular among developers.
A few years ago, it seemed that everyone was usingCoinMarketCap to browse the price, market value, trading volume, etc. of cryptocurrencies. However, after Binance acquired CoinMarketCap in April 2022, many people will feel that this platform has been "captured".
The community began to look for alternatives. In recent years, the most successful platform isCoinGecko, which quietly overtook its competitors during the bear market, is now the largest independent cryptocurrency data aggregation website.Apart from independence, I like it bestCoinGecko's point is that this platform is always ahead of the trend.
Whenever I want to check the price trend or trading volume of some new obscure tokens,CoinGecko always seems to be ahead of other competitors and has basic data about the token. The coverage of CoinGecko is huge - the platform currently tracks the key statistics of more than 13000 different crypto assets in more than 600 crypto currency exchanges!
A quick look at the article5 easy-to-use and free cryptocurrency data research tools: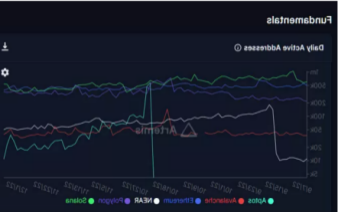 two、CoinMarketCal - Crypto Asset Calendar
stayOn CoinMarketCal, you can find some of the most important things about cryptocurrencies. From meetings and AMAs to new product launches.You can also sort all these events by date and importance.
becauseDeFiLlama can accurately and quickly track the total value locking (TVL) data and transaction volume data of more than 150 chains and a large number of different protocols, which means that the platform can provide an excellent encrypted aerial view of any time period.
DeFiLlama is far more than an ordinary DeFi statistics center. The project also provides real-time yield indicators, stable currency charts, clearing activities, air drop opportunities, hacker information, and more data.
three、Scope Protocol - Monitoring Whale Wallet
The best free alternative to Nansen. With Scope, you can see what whales and VCs are doing in real time.For those who are interested in monitoring hacker activities,Scope also provides a dashboard.
In the past few weeks,Reddit NFT suddenly appears.However, a few weeks ago I knew nothing about them. When I saw the proliferation of activities around these digital collections, I knew I needed to write an articleMetaversal post to explain the basic situation that is happening.But before I teach others, where do I go to supplement my knowledge? The answer is Dune Analytics。
Dune Analytics is a community platform that allows anyone to create cryptocurrency analysis dashboards, and others can use SQL for review.For example, I use the userThe analysis dashboard created by Petertherock studied the Reddit NFTs I mentioned above, which covers everything I need, such as the number of NFT holders, sales volume, etc.
The coolest thing about Dune is that it covers such statistics of DeFi and NFT projects on various chains, such as Ethereum, Arbitrum, Optimism, Polygon, etc.A quick look at the article5 easy-to-use and free cryptocurrency data research tools: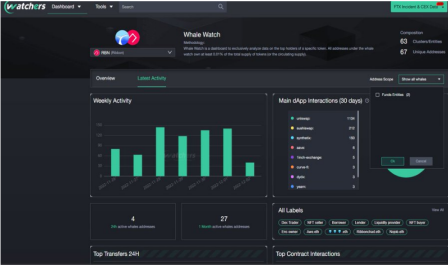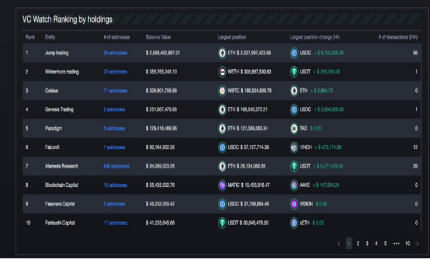 four、Cryptowatch
aboutFor DeFi "farmers", this is a great tool. I often use it to determine the relationship between two tokens.When you provide liquidity, the contingent loss depends on the price change of the assets you deposit. High correlation->Low volatile losses.
If someone gives me a challenge, let me earn in the encryption economy in one yearIf I only use one tool, Nansen will become my final choice.I am hereIn June 2022, a Metaversal article, Free to Mint NFT, introduced in detail how I used Nansen's Mint Master tracker to cast personal anecdotes about WAGDIE NFT before its floor price began to soar.
"I found WAGDIE through Mint Master. On Friday, I noticed that nearly 40 'smart money addresses' had participated in the casting of the project. Then I bought some before the project broke out. Now the floor price at the time of writing this article is 1.5 ETH each, so I have made several times of profits.
Of course, not every timeMint will be profitable, but Nansen let me find these signals in a simpler way ".A quick look at the article5 easy-to-use and free cryptocurrency data research tools: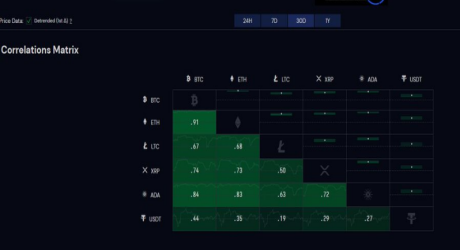 five、Exponential DeFi
An investment platform can simplify the process of finding income opportunities. There are many applications that can do this, butExponential also provides a risk assessment for each opportunity. More importantly, it shows where the benefits come from.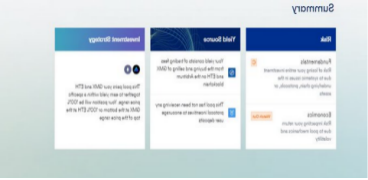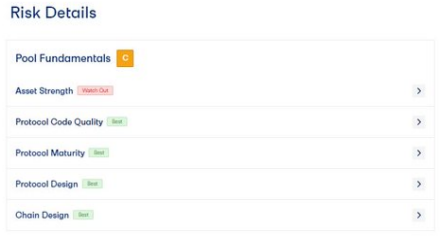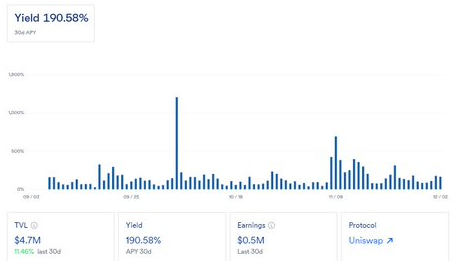 The most powerful analysis tool in the traditional industry also has its limitations. The reason is simple, because the data is proprietary. Whether it's from the quarterly report of Wall Street or youThe data extracted on Facebook are all data that the company is willing to disclose.
Want to know the profitability of a specific cryptocurrency project at any given time?Token Terminal can meet your requirements, whether you are studying a project in a vertical field, such as the loan market, or the whole chain.
summary
There are five necessary data analysis tools in the field of encryption: transaction, on chain, chart and smart moneyIn Web3, almost all data can be viewed publicly. On chain analysis is something anyone can do.Ethereum and other top-level smart contract blockchains are full of data. If you can parse these data well in real time, you will find a large number ofAlpha Opportunity.