NFT
What is WABI currency? Why use WABI currency?
In the currency circle, in addition to the well-known Bitcoin, there are also various digital currencies, such as Lite Coin, Monroe Coin, Ethereum, etc. Today's edition is about WABI coins, which may be unfamiliar to novice investors. Then, let's follow the small compilation to see what WABI coins are and why they are used.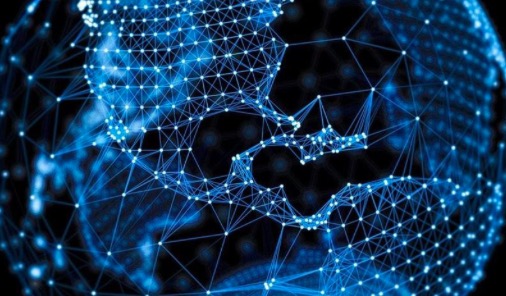 What is WABI currency?
WABI currency is a blockchain based service that connects consumers and brands. By using WABI currency rewards to motivate users, brands can generate new data for market research, testing and business strategy.
With WABI, customers can get discounts, rewards and recommendation bonuses, and have the opportunity to receive passive income based on encryption. At the same time, it may be very valuable for brands to gain key insight into consumer behavior. This establishes a fair and just relationship between the brand and consumers. Brands get useful information, which can bring new sources of income and marketing insight, while customers receive rewards for participating.
When customers interact with WABI currency related brands, they can obtain WABI points. Then you can exchange WABI points in special markets to obtain exclusive products, discounts and discounts of thousands of different products.
With the Walimai app, you can automatically pay for items maintained by Walimai tags with one click. When you use WaBi to pay, it will bring you other benefits, such as discounts, reward points for each purchase of WABI coins and better supply standards.
Wabi application is a security protocol called Walimai tag. It is designed to track instant products. After the identification is connected to a product, it can be tracked throughout the supply chain.
Its core features are:
Product range: You can purchase various commodities with WABI currency.
Free bonus points can be obtained for each purchase.
Authenticity: It applies RFID anti-counterfeit signs, and then deploys anti reuse formats to reduce the probability of any fraud.
Convertible cash: because of its simple operation interface, it is particularly suitable for users and customers, with high usability.
Why use WABI currency?
The face of retail is changing rapidly to keep pace with changes in technology and purchasing behavior. Customer retention is particularly important to the success of most companies, and loyalty programs play a leading role in it. However, one of the most obvious themes of the retail and sales debate is consumer data.
Customers bring innumerable data points to the company, and generally do not get any benefits. To make matters worse, this information is then used for individuals with advertisements. This is often overlooked. However, this topic has not only become the focus of customers, but also the focus of big brands and enterprises.
In addition, FMCG industry marketing budget generally accounts for 10-24% of the total annual brand budget. The key to WABI currency is to save marketing costs for brands by providing reliable data-driven insight and rewarding customers' participation. The result is that the symbiotic relationship between brands and consumers can change advertising and marketing.
The global FMCG sector is currently worth more than US $1 trillion. This has created a huge opportunity for many enterprises, brands and businesses to save a lot of money. However, the focus is on large-scale selection.
Speaking of this, I believe you have a certain understanding of what WABI coins are and why they are used. In general, WABI currency is developing very well at present, but investment is accompanied by certain risks. You must understand clearly before investment, do a good job of risk analysis and invest cautiously.