NFT
What is Bitcoin? Why did Bitcoin become popular?
What is Bitcoin? Why did Bitcoin become popular? In just a few years, the cryptocurrency industry has experienced explosive growth. From the ubiquitous story of "Bitcoin Millionaire" to the fact that more and more companies have jumped into the encryption field, it is hard to ignore this message, or to have no cryptocurrency means to miss it. The price of a Bitcoin varies from $1000 at the beginning of 2017 to more than $68000 in November 2021, but fluctuates sharply, including a cyclical decline of more than 50%.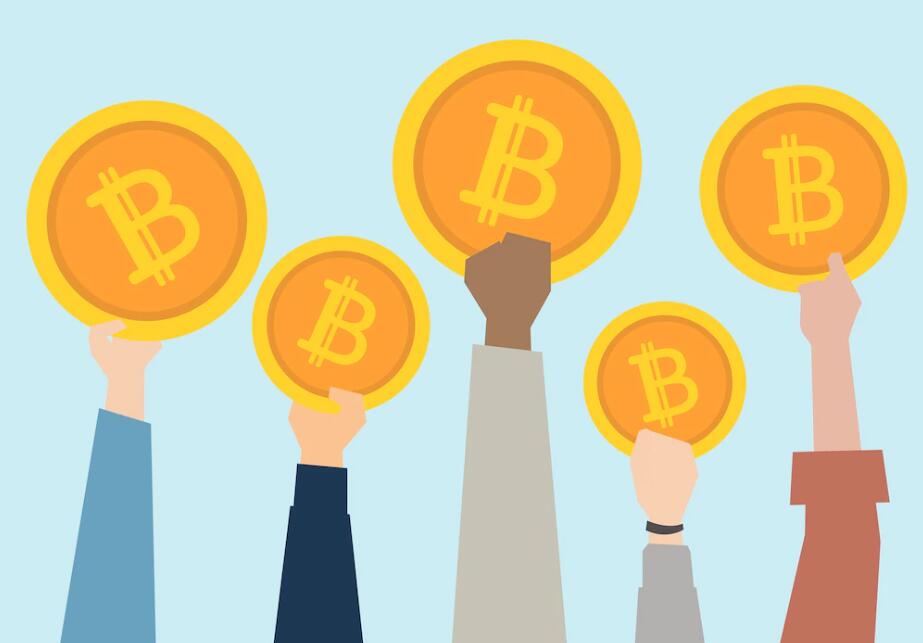 What is Bitcoin?
Bitcoin is a virtual, digital or "cryptocurrency" currency - so called because their blockchain code involves cryptography or unchangeable coding technology. The purpose of Bitcoin is to allow online payment from one party to the other directly through the global payment system, without the need for a central third-party intermediary such as a bank. Bitcoin is not issued by any central bank or government, and it is still not regarded as legal tender in most countries (referring to the national currency established by laws and regulations). Like physical gold, Bitcoin's value stems from its scarcity and the combination of its view that it can be used as a store of value, an anonymous payment method or a hedge against inflation, although these characteristics have not yet established a long-term long-term tracking record.
What is the relationship between Bitcoin and blockchain?
Blockchain is the underlying technology that supports cryptocurrency. It is an open source public record keeping system that runs on a decentralized computer network (i.e. the Internet) to record transactions between parties in a verifiable and permanent way. Blockchain provides accountability because records are immutable, which provides potential applications for many enterprises. Although blockchain is usually associated with cryptocurrency, it has many potential uses beyond payment, including smart contracts, supply chain management and financial services. Please note that owning Bitcoin or other cryptocurrencies is not an investment in blockchains, technologies or their current or future uses.
What is cryptocurrency and how is it valued?
The legal tender such as the US dollar and the euro is the currency issued by the government as the legal tender. On the other hand, cryptocurrencies such as Bitcoin are "non statutory" and non-governmental "digital cash" used for electronic payment. The idea of "digital cash" is not new - it began with the demand for simple, traceable electronic payments from credit cards, PayPal, Venmo and other services. However, these payments are linked to legal tender managed by the central bank, while cryptocurrency is managed by technology, especially cryptography. Supporters believe that the value of cryptocurrency depends on the quality of cryptography, the number of cryptocurrency units created, and the technology that limits the creation of additional units.
Why did Bitcoin become popular?
Like many new technologies or products, Bitcoin attracts advocates interested in innovation and lack of government control. Traders regard it as a substitute for traditional investments such as stocks, bonds and cash, and the trading momentum leads to price increases (if the volatility is large). All these attracted the attention of the media, which promoted the mainstream awareness, and ultimately improved acceptance, and established a trading market. Although PayPal, Microsoft, Starbucks, AT&T and other companies accept Bitcoin as a payment method, such transactions usually involve third-party processors; Therefore, its use in daily business is still far beyond the mainstream.
Who supervises Bitcoin?
Bitcoin was created according to a paper written in 2008 by the "founder" of Nakamoto Nakamoto under his pseudonym, but no one or institution has supervised it to ensure that it maintains its value and liquidity and functions as a means of payment. According to the principles based on community, cryptography and computer network, it is managed by the consensus of the private digital community. Although some countries may allow Bitcoin to be used as a means of payment, regulate the terms on which their citizens can trade or mine Bitcoin, and authorize the operation of cryptocurrency exchanges, they do not regulate/control the existence or value of Bitcoin itself, or the blockchain code it runs. Bitcoin is promoted by the Bitcoin Foundation, which does not control or manage the transaction or value of Bitcoin.
How many investors own Bitcoin?
No one knows for sure, but according to a study released by the National Bureau of Economic Research (NBER) in December 2021, only 0.01% of account holders control 27% of the total Bitcoin in circulation.
Is Bitcoin the only cryptocurrency?
no Bitcoin is the first cryptocurrency. It is the most famous and widely held, and accounts for 46% of the total cryptocurrency market. However, as of June 2022, there are more than 19000 digital currencies on the market, of which more than 40 have a market value of more than US $1 billion. Some of the more popular cryptocurrencies include BNB, USD Coin, Cardano, Tether, Ethereum, Polkadot and XRP.
Both Jerome Powell, chairman of the Federal Reserve, and Gary Gensler, chairman of the SEC, said they had no intention of banning cryptocurrencies, but Gensler said that the SEC was exploring how best to ensure that the industry protected investors and consumers and complied with anti money laundering and tax compliance laws.
China has launched digital RMB in 2021. It is estimated that at least 80 different countries in the world are exploring the idea of launching their own proprietary digital currency of the central bank. In March 2022, President Joe Biden signed an executive order outlining the goals, policies and actions of the US government on cryptocurrency, stable currency, central bank digital currency (CBDC) and other digital financial instruments using distributed ledger technology (i.e. blockchain). The purpose of the order is to ensure the competitiveness of the United States in the field of encryption, while supporting responsible innovation; Consumer and investor protection; Financial stability and inclusiveness; And reduce illegal financing.
In general, the above content introduces the answers to relevant knowledge about Bitcoin in detail. With the development of laws, regulations and technology, although some traders profit from the price changes of Bitcoin or other cryptocurrencies, we suggest that most investors continue to regard them as speculative assets mainly used for capital trading outside the traditional long-term investment portfolio.