NFT
What are the types of cryptocurrencies? How to establish a balanced cryptocurrency portfolio?
Previously, Xiaobian introduced to you what is cryptocurrency portfolio, which is the combination of investors or traders holding cryptocurrency. The portfolio is generally composed of multiple properties, including counterfeit currency and cryptocurrency financial products. It is very similar to the traditional portfolio, but you are investing in the same kind of property. So, how to establish a balanced cryptocurrency portfolio? Before that, let's look at the types of cryptocurrencies.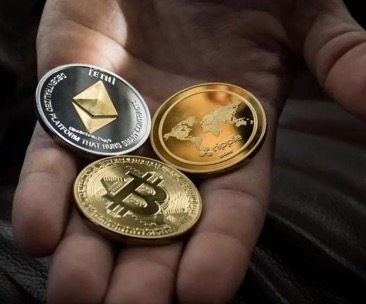 What are the types of cryptocurrencies?
Bitcoin is the most famous cryptocurrency with the highest market value. However, if the portfolio is balanced, different tokens will be selected to reduce the overall risk. Let's introduce some contents one by one.
1. Payment token
Today, it is impossible to find new tokens that are mainly used for payment. But if you go back to the stage when cryptocurrency came out, most projects are software that transmits value. Bitcoin is a very famous example, but we also have more tokens such as XRP, BCH and LTC. These tokens are the first generation of cryptocurrencies, which existed before the occurrence of Ethereum and the introduction of smart contracts.
2. Stable currency
The stable currency will try to track the underlying assets such as legal currency or precious metal. For example, BUSD will be linked to the US dollar and set as a 1:1 reserve. PAXGold (PAXG) uses the same system, but it will bind the token and the gold in the reserve of one troy ounce. Although stable currencies do not necessarily provide large profits, as the name implies, they can bring stability.
The cryptocurrency market is volatile, so be sure to add meaningful loan currency into your portfolio. If the stable currency is linked with projects outside the cryptocurrency ecosystem, it will not be affected when the cryptocurrency market falls. If you want to move the token beyond the loan currency or the project, you can quickly transfer it to the stable currency supported by USD such as BUSD to ensure your profits. Compared with the stable currency transaction, the legal currency exchange step must take a long time.
3. Security token
Like traditional securities, security tokens can represent many items: corporate net worth, bonds issued for special projects, and even voting rights. Securities have been effectively intelligentized and put on the blockchain, which means that most of them will comply with the same regulations. Therefore, security-based tokens are under the control of local regulatory authorities, and judicial procedures must be completed before the sale.
4. Functional token
Functional tokens play a key role in services or products. For example, BNB and ETH are functional tokens. Without mentioning other loan currencies, you can use them to pay transaction service fees when interacting with decentralized application (DApp). Many projects will issue exclusive functional tokens to facilitate the raising of funds in token sales. In theory, the value of the token will be directly linked to the value of the function.
5. Governance token
As long as you have the renovation token, you can get the voting right of the project and even share the profits. You are likely to find these tokens on the Decentralized Finance (DeFi) platform, such as Pancake Swap, Uniswap or Sushi Swap. As with functional tokens, the success of the target project will have an impact on the value of the remediation token.
How to establish a balanced cryptocurrency portfolio?
1. Investment encryption market manager
You can build your cryptocurrency portfolio by investing your capital in cryptocurrencies with large market value. For example, you can stick to Bitcoin and Ethereum. Compared with smaller cryptocurrencies, these cryptocurrencies bring higher stability.
● Bitcoin
At the time of writing, the market value of Bitcoin was 370 billion US dollars, becoming the largest cryptocurrency. Bitcoin application blockchain application, which has a fragmented ledger to record all transactions on its network. Bitcoin takes the lead in applying basic cryptography with consensus verification. This system is the prerequisite for most of the passwords available today.
● Ethereum
At the time of writing, the market value of Ethereum is about US $160 billion, which is the second largest cryptocurrency in the market. Ethereum is a programmable blockchain that can establish dApps and smart contracts.
2. Follow the cryptocurrency news and continuously query the current cryptocurrency price
Things in the encryption field change quickly, and the news cycle will affect the value. If investors grasp the encrypted news in time, they can make wise decisions. Before 2022, cryptocurrencies experienced a bull market and showed exponential growth during this period. But now we can see that cryptocurrency is not immune to economic factors. Therefore, news is meaningful knowledge when investing in cryptocurrencies.
Apply the new platform upgrade of ZebPay to purchase Ethereum in Indian rupees.
3. Investment in cryptocurrencies with different use cases
There are many applications for cryptocurrency, which may be a factor in deciding which cryptocurrency you want to invest in. Payment cryptocurrency provides a low-cost and fast way to carry out transactions from anywhere. Defi platform brings an alternative to traditional financial institutions. Metaverse platform has illusions to explore, and users can interact with others. Game cryptocurrency is conducive to promoting game platforms that make money from games.
You can build your cryptocurrency portfolio by screening use cases and investing in cryptocurrencies that perform well in each type.
4. Separate your portfolio from market leaders and other hidden counterfeit currencies
Bitcoin and Ethereum are close to secure cryptocurrency investment, but as you know, there is no such thing as stable property. You can also give a part of your portfolio to the counterfeit currency with strong potential. You can also consider investing in stable currency. Stable currency is a cryptocurrency with less volatility than other cryptocurrencies. They are linked to legal tender to maintain its value stable. When the market fluctuates, stable currency can help you maintain the value of your portfolio.
Adding other counterfeit coins is a simple way to diversify your portfolio. Before investing in counterfeit currency, you must conduct due diligence and research. Some cryptocurrencies publish white papers or other reports. These reports explain how a particular cryptocurrency works, its applications, and its roadmap. It may be useful to read these white papers before investing in counterfeit coins.
NFT is not a password, but exists in the password space. The important role of NFT is to provide proof of ownership of digital currency. NFT can represent any digital currency, such as art, music or video. These assets are valuable and can help you diversify your cryptocurrency portfolio.
5. Complete diversification according to investment smart contract blockchain network
Many successful encryption projects are networks that operate smart contracts. There are many types of smart contracts, including smart contracts for running dApp. In addition to Ethereum, Cardano and Solana are some popular smart contract blockchains.
6. Apply stop loss
Investors can use various tools to prevent their portfolios from falling too much during the economic downturn. One such tool is a stop loss order. Stop loss order is the order that is sold when the encrypted asset falls below a certain price. If the cryptocurrency price drops sharply, setting a stop loss can protect you from losing most of the value of the cryptocurrency portfolio.
Having said that, I believe you have a certain understanding of the types of cryptocurrencies and how to establish a balanced cryptocurrency portfolio. In general, Xiaobian also reminds investors that although investing in cryptocurrency is a very popular project at present, after all, any investment is accompanied by certain risks. You must have a comprehensive understanding before entering the market, and do not invest blindly.