NFT
Bitcoin and Ethereum prices have stopped falling. Can BTC rise to $17500 today?
Bitcoin is the most popular cryptocurrency on the Internet, and finally found support near $16900 on December 7. This support is extending with the rising trend line. Ethereum is the second highest value cryptocurrency, and its price is higher than 11240 US dollars. Major cryptocurrencies were mixed in early December 7. The market value of global cryptocurrencies fell 0.02% to US $855.67 billion the day before. In this article, the technical prospect is introduced in more detail.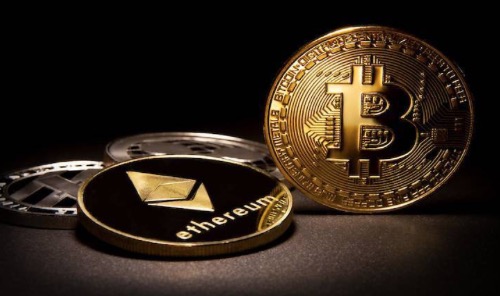 Bitcoin price
At present, the price of Bitcoin is $17012, and the 24-hour trading volume is $19 billion. In the past 24 hours, the BTC/USD currency pair has fallen by nearly 2%, while CoinMarketCap currently ranks first with a real-time market value of 357 billion dollars.
BTC/USD lost most of its gains due to risk aversion and a stronger US dollar. It is currently supported at $16900 and extended by the 4-hour upward trend line.
If BTC can consolidate above $17000, it is possible to see bullish correction Bitcoin may encounter resistance of $17.385 in the upward direction. Bullish breakouts may allow additional purchases of up to $17.650 or $18000.
A drop below $16840 could lead to a selling trend extending to $16500.
Ethereum price
At present, the price of Ethereum is 1261 dollars, and the 24-hour trading volume is 5 billion dollars. Ethereum has risen by less than 0.50% in the past 24 hours. CoinMarketCap currently ranks second with a real-time market capitalization of $154 billion.
The 4-hour chart shows that Ethereum has fallen to the support level of US $1250. Candles that close above this level may cause a rebound. ETH may break through the resistance level of $1300, which is a good thing. Although the 50 day moving average is close to US $1250, the bullish trend is still strong.
However, MACD and RSI have recently entered the selling area, indicating that ETH has a selling trend. There seems to be a bearish correction. The bulls will remain optimistic until it reaches $1250. Increased selling pressure may lead to bearish breakout. This will allow additional selling up to the levels of $1220 and $1185.
Keep an eye on $1250, which may be a key point.
Billionaire Tim Draper predicts that BTC price will rise to 250000 dollars next year
Tim Draper, founder of Draper Associates, reiterated his price forecast for $250000 Bitcoin ($BTC). He claims that cryptocurrencies will reach that number in June next year.
CNBC reported that Draper believed that although the cryptocurrency exchange FTX was bankrupt, the flagship cryptocurrency would rise by more than 1400% within one year.
His statement said that the US $250000 forecast was six months later than the original date of the end of 2022 or the beginning of 2023.
Cryptocurrency will be regulated as securities
Senator Elizabeth Warren and Geoffrey Sprecher, CEO of ICE, said that most cryptocurrencies would soon be regulated in the United States.
Spritzer's company ICE manages the New York Stock Exchange (NYSE). He confidently predicted at the Goldman Sachs Group financial services meeting on December 6 that cryptocurrency assets would be "regulated and treated as securities".
He claimed that this would lead to stricter centralized supervision of brokers and exchanges, thus providing greater protection for individual investors. "What does that mean?" This means higher transparency and isolation of customer funds. The broker, as the broker dealer, will continue to supervise, and the broker will be removed from the exchange. Settlement and clearing will be separated.
ending
In general, investors will take a positive attitude towards BTC, which may help BTC's upward trend. In addition, three of the top 100 most valuable tokens have depreciated in the past 24 hours: Celo (CELO), Aptos and Kava. CELO fell about 4.70% to US $0.6185, while APT fell nearly 4% to US $4.90. The KAVA price also fell by more than 4.8% to US $0.8635.